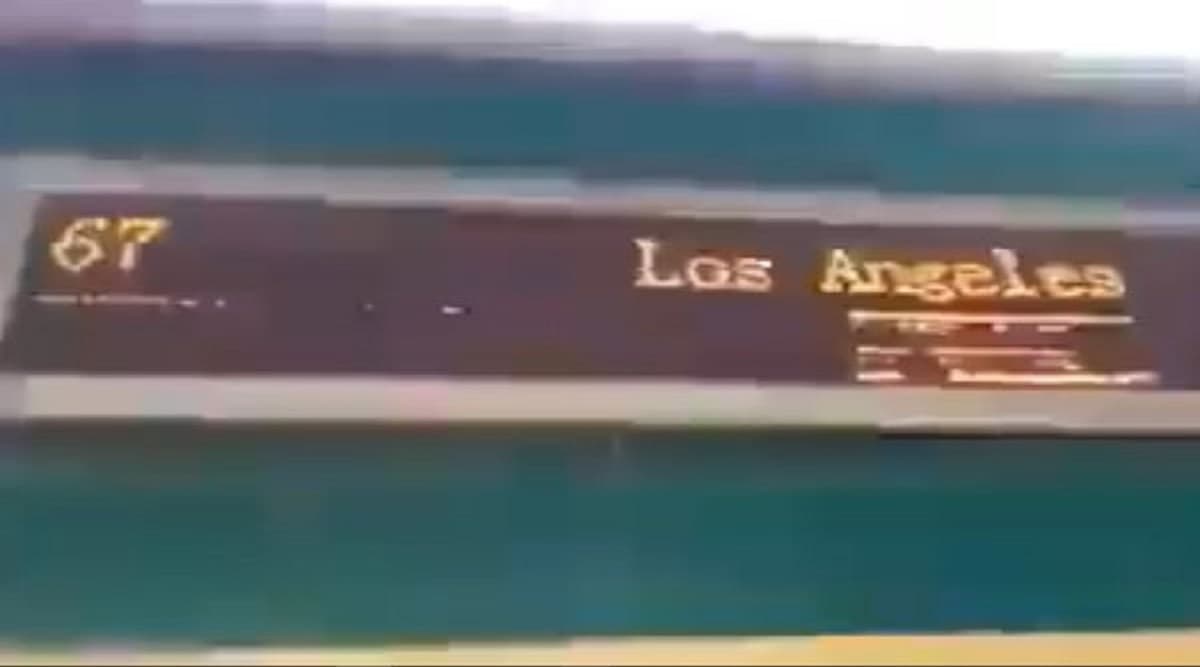 Islamabad, October 8: The Pakistani government got trolled on social media after a train at Sukkur's Rohri station, located in Sindh, displayed "Los Angeles" as its destination. It could not be confirmed whether it was mistakenly flashed by the Railway officials, or social media users had mischievously photoshopped the image to evoke flak. India Slams Pakistan for 'Weaponising' Women's Rights Issues at UNGA.
After social media users slammed the government for the embarrassing faux pas, Railway Minister Sheikh Rashid issued a response. Addressing the press, he said some malicious elements on Twitter and Facebook are attempting to defame the rail administration.
How Twitterati Took Potshot Over the 'Los Angeles-Bound' Train
It was a secret project of science and technology minster @fawadchaudhry and railway minister @ShkhRasheed

— dhirajrt (@dhirajrt) October 6, 2019
Train to 'Japan-Germany Border' Next?
Pakistan Railways has advanced so much that their train is going to Los Angeles via Sukkur.😂

Indeed a major achievement for @ImranKhanPTI govt.🤭

What next- Train from Islamabad to Japan-Germany border??🤭@nailainayat @AdityaRajKaul pic.twitter.com/NwaokQKsTD

— Nausheen Khan (@DrNausheenKhan) October 7, 2019
Train to Moon as Well?
and became first country who reach the moon by train 🤣

— sumit sonu (@sumithadke7) October 6, 2019
Minister Responds:
" If Allah wished we would also go to Los Angeles from Lahore by train."

Pakistani Railways Minister Sheikh Rashid with another stand-up comedy session😅#AareyForestPolitics #NayaKashmir #PKMKB #Pakistan @TarekFatah pic.twitter.com/T6QQDfELmL

— Sachin Singh (@Sachin_anshu06) October 6, 2019
Some of the Twitter users also recalled Imran Khan's "Japan-Germany" border fiasco while speaking at a multilateral visit earlier this year. While referring about the shared industrial projects by France and Germany, Khan had ended up saying Germany and Japan -- the latter is located thousands of miles away in the East Asia.