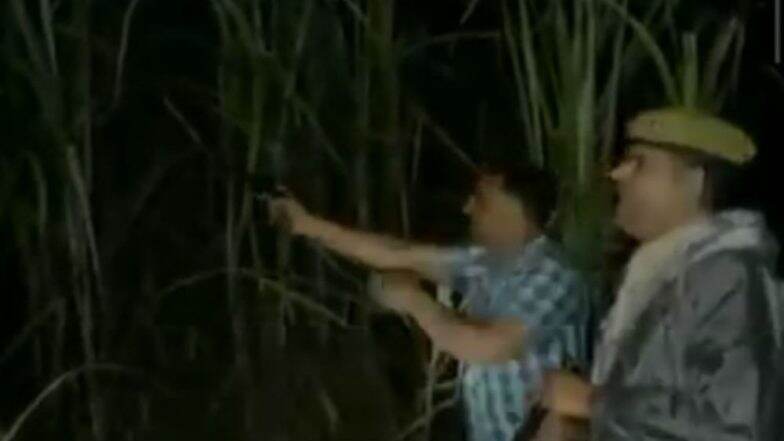 The Uttar Pradesh (UP) police has been involved in a lot of "encounters" since Yogi Adityanath came to power in the year 2017. An official data says that the UP police has been involved in close to 1500 encounters and that over 60 criminals have been killed in these encounters. However, an encounter that took place recently in UP's Sambhal, is in the news for a strange and amusing reason that nonetheless brings out the deficiencies in police preparedness and the risk involved. Uttar Pradesh: Police Invite Journalists to Record Encounter, Kill Two Alleged Criminals.
A video that has been going viral on social media shows a policeman involved in an encounter trying to mimic the sound of gunshots after the cop's revolver reportedly stopped working as the cartridges got stuck.
Check the ANI Video Below
According to news agency ANI, a criminal was later arrested after being shot at in the leg. One policeman was also injured in the exchange of fire, said the reports. However, the video of the cop trying to mimic the gunfire shots has gone viral and is being widely discussed about. Pankaj Kumar Pandey, Additional SP of Sambhal, said that it was a technical problem that occured during the encounter and that the matter is looked into by the police.