Area 51 memes easily took the throne for the meme of the week. What started as a curiosity in people to explore the "alien prone" piece of land, soon turned into something nasty with thirsty people flooding memes on sex with aliens. Not only that, people took it to another level when "alien pussy" became one of the most searched terms in PornHub's search bar. Making jokes about area 51 and getting some with an alien is okay, but, going to the extent of trying to see some alien genitals on a porn website? Yikes. Virgin much? 'Spell Coconut' Sex Tip for Woman-on-Top Position Goes Viral, Twitter 'Cums' Up With Memes.
If you're confused about this whole situation, it started with half a million people wanting to storm Area 51. Area 51 in the USA is located in the southern part of Nevada. The place is famous for apparent UFO and alien sightings. Like every crazy trend on the internet, people decided to check out the place to see what's up with the place and whether the stories are true. Half a million people agreed to barge into the place with the goal to spot something extraterrestrial. Pretty soon people started a meme trend where they talked about "gettin' some" with aliens. And now, one of the trending searches on PornHub is "alien pussy". Sex Positions for Endometriosis Pain: 5 Positions to Reduce Discomfort in Women.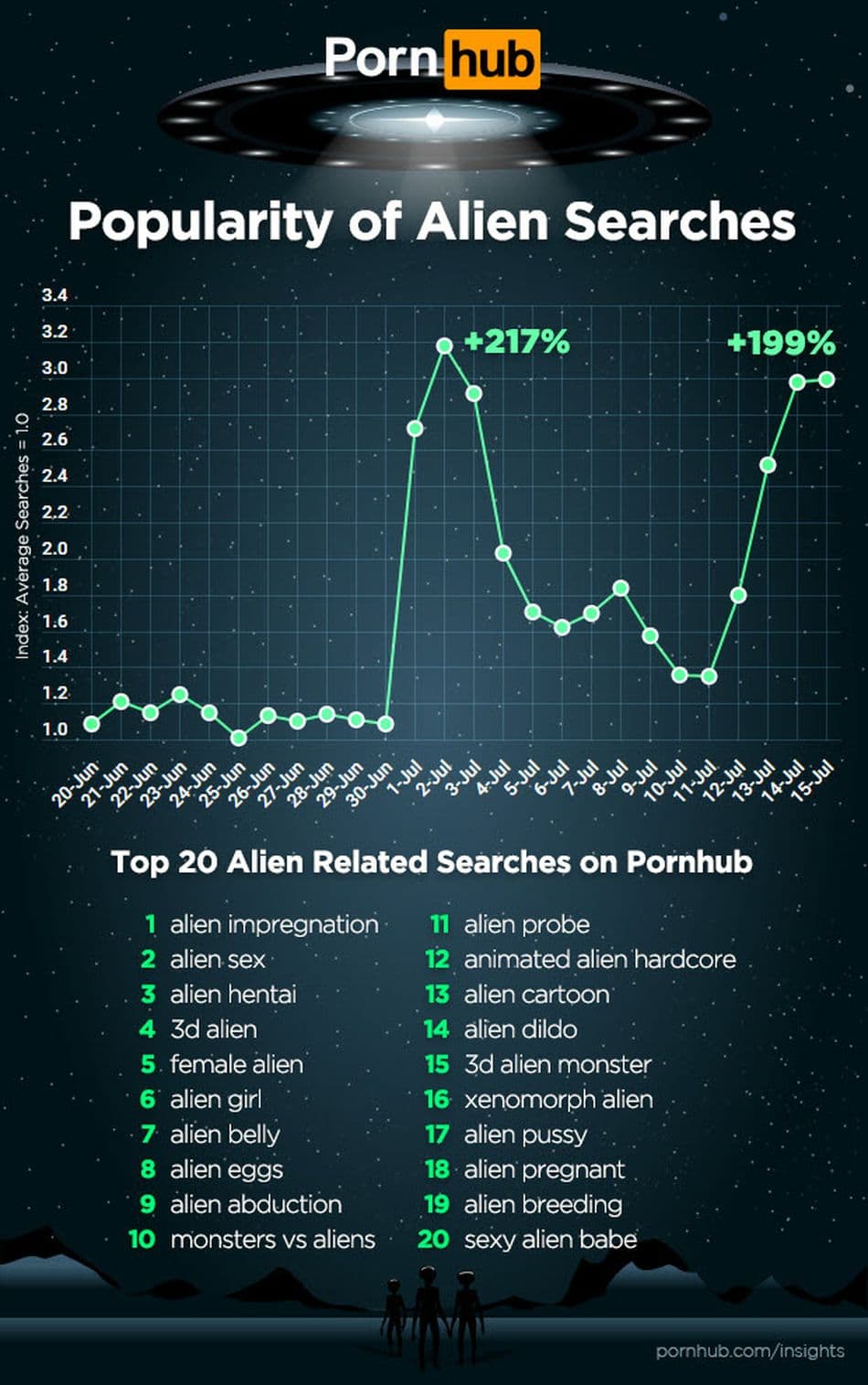 Since July 12, there has been a rise of more 30,000 searches involving aliens. After the Area 51 meme blew up, there have been more than 160,000 searches for topics related to aliens, like alien sex, alien egg, alien pussy, sexy alien babe, alien hentai and alien impregnation.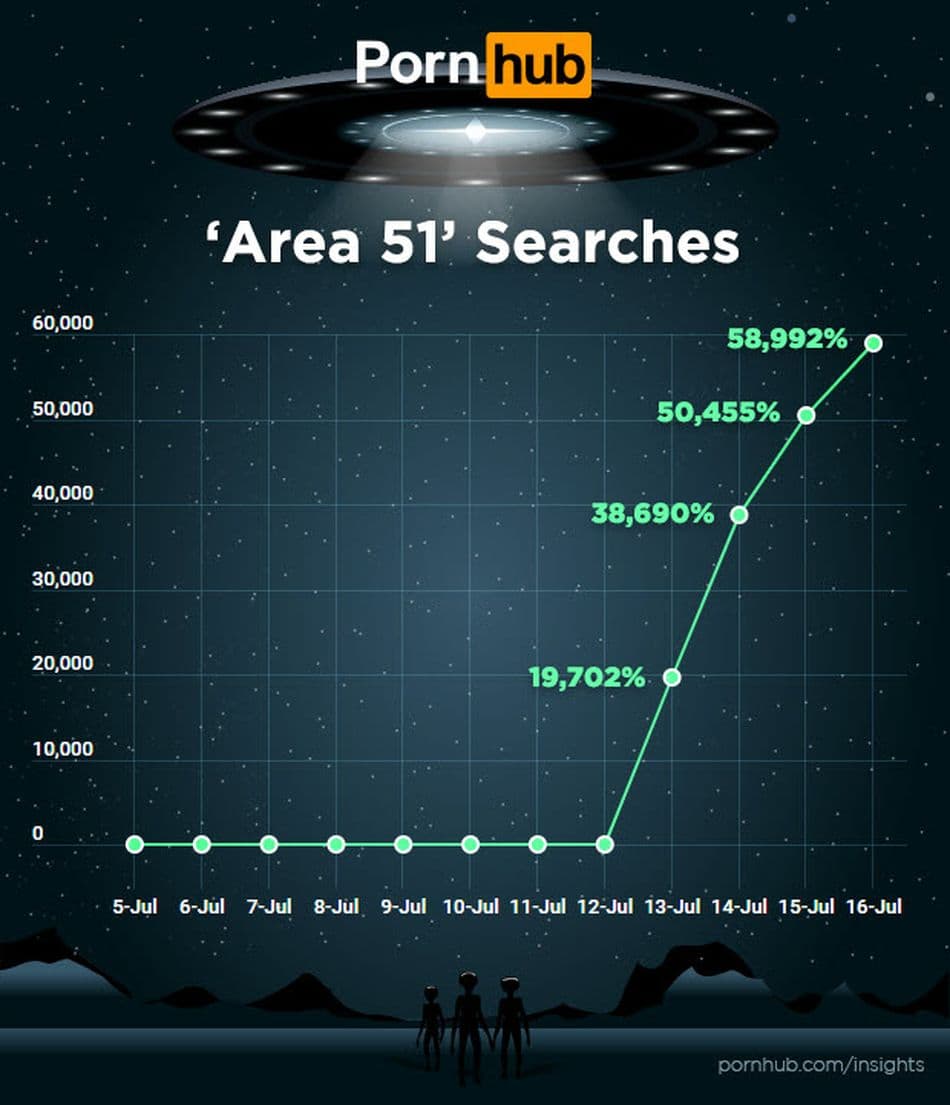 The state most interested in alien action is Alaska with 107 percent more interest in aliens after the meme.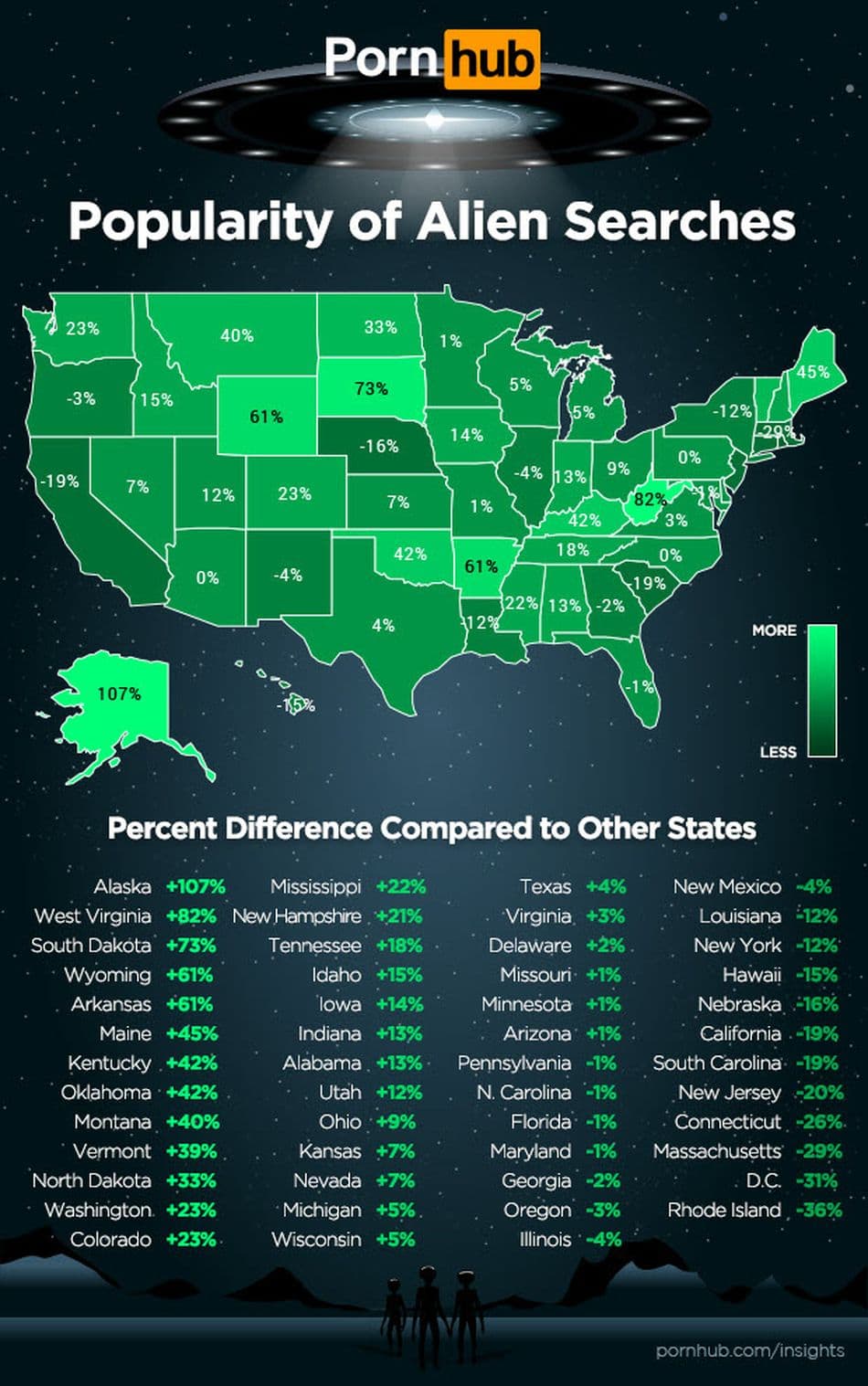 West Virginia follows up with 87 percent rise in alien searches and then comes South Dakota with 73 percent more interest since the meme. The trends have us wondering how to feel about this.