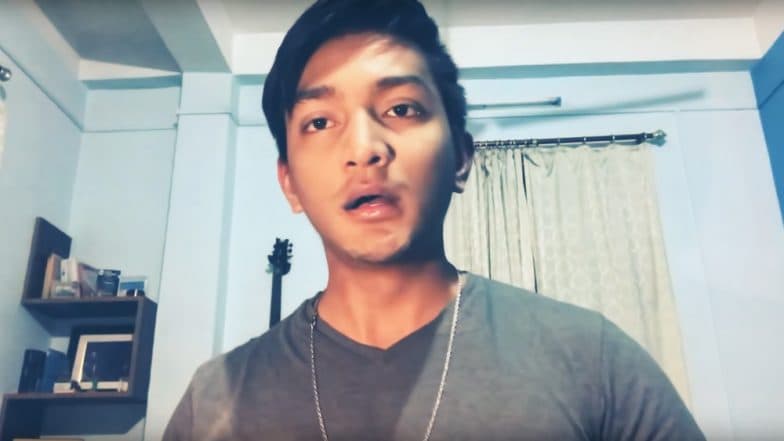 Citizenship (Amendment) Bill was passed on Tuesday in Lok Sabha amidst protest from the opposition. Following which Manipur witnessed raging protests leading to Section 144 being imposed in Imphal East District. And as criticisms against the bill continue, 19-year old rapper Rahul Rajkhowa has released a video on how  Citizenship (Amendment) Bill affects the North-East.  The video has now gone viral and has been receiving praises on social media.
The Citizenship (Amendment) Bill grants Indian citizenship to Hindus, Jains, Christians, Sikhs, Buddhists and Parsis from Bangladesh, Pakistan and Afghanistan after living in India for six years, which was earlier 12 years. North-Easterns believe the bill will increase their population manifold compromising with their culture, employment opportunities and everything as an economy. Citizenship Bill Row: Protest Intensifies Across Manipur, Section 144 Imposed in Imphal East Till February 12.
Watch the video below:
Rahul questions the government asking how it is going to meet the needs of so many people when it can't take care of the existing population. Large sections of people and organisations in the northeast are against the bill and even the governments in Meghalaya and Mizoram have strongly opposed it and opted resolutions. As protests turned violent, six women sustained injuries on Monday when police fired tear gas shells and smoke bombs to disperse protesters in Imphal.
Prohibitory orders have been imposed in Imphal East and Imphal West districts where mobile and internet services have also been suspended indefinitely. Security has been strengthened outside residences of MLAs and ministers, including Manipur Chief Minister N Biren Singh. Roads in Imphal pose a deserted look with police personnel patrolling informing people about the imposition of prohibitory orders asking them to stay indoors.