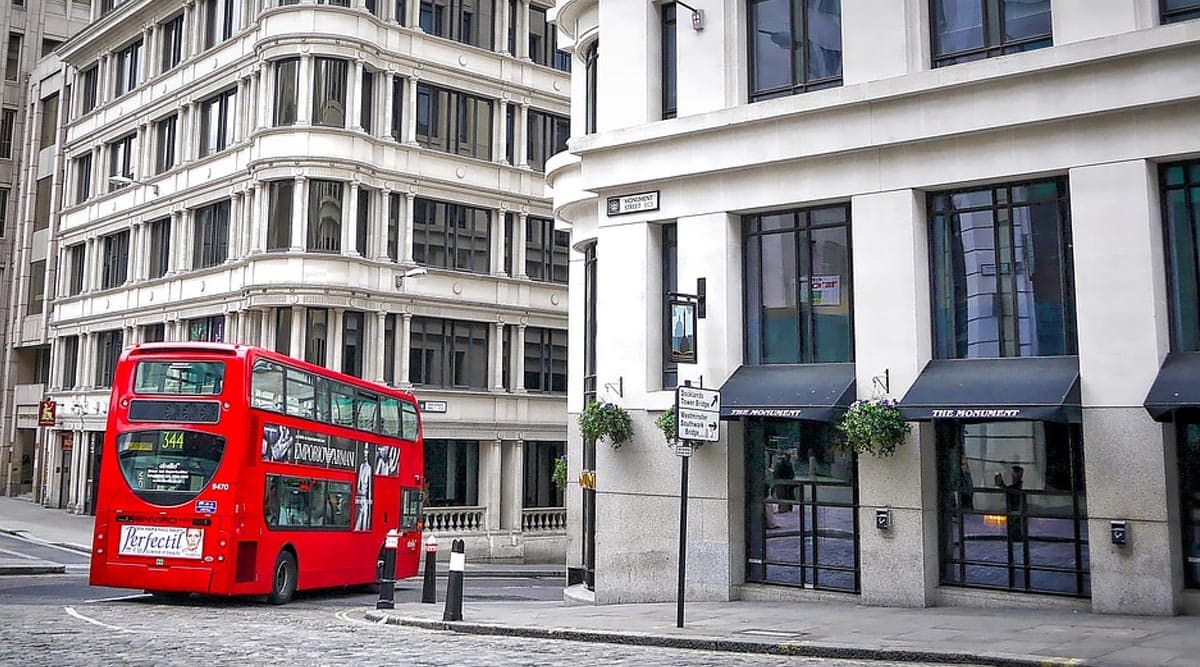 A UK couple could not wait to find a room to get intimate and displayed their raunchiness in public. The couple was caught having sex at the back of a double-decker bus! The incident took place in the 135 bus as it travelled through Prestwich, Greater Manchester, on afternoon of December 17. A gas engineer John Dolan was on the street when he observed some unusual movement and was shocked to see the couple romping at the back of a bus. He managed to film the scene and shared it on social media. People are clearly not impressed by this kind of exhibitionism. Sex in Public! Drunk Couple Caught Getting Wild Outside a Florida Police Station Get a Room…In Jail!
Dolan was waiting on the street for his van when the bus passed by and he saw the woman straddling atop the man. He took out his phone to film the couple and decided to shame them publicly on realising the bus was headed in direction of a school. The video has gathered over 5 lakh views and netizens are also enraged at this behaviour. Viral Video of Couple Having Sex in a Public Park in Perth Is Infuriating Netizens; Police Calls It a 'One-Off' Incident.
Watch The Viral Video Below:
When your sat waiting for your scran and clock a couple riding on a Tuesday afternoon🤣🤣 pic.twitter.com/I3sNGX5b86

— john paul dolan (@Dolan60John) December 17, 2019
Speaking to The Mirror UK, Dolan said, "It looked quite vigorous. They slowed down a bit when the bus stopped but were still at it, then carried on again as it pulled off. I can't imagine if an old lady got on the bus and saw them. She'd probably have a heart attack." He also wondered how the bus driver did not spot what was happening at the back from the CCTV camera. He added that he even observed other commuters making faces when they saw what the couple was upto.
This is not the first time couples have been caught having sex in public. A drunk couple was getting raunchy on a ScotRail train. Their sexual activities were caught on CCTV camera and got leaked on Facebook. Thankfully, it was too late in the night so there was no one on the train.