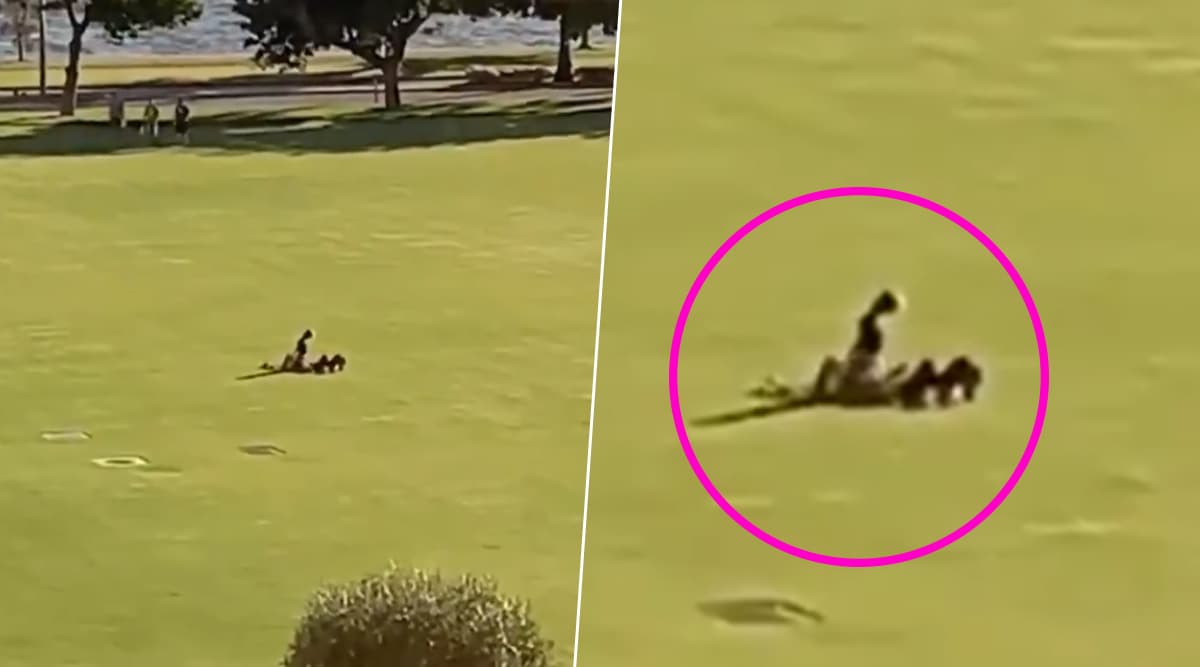 Couples going overboard with physical intimacy in public has become quite a common phenomenon these days. However, police officer ignoring it as a "one-off" incident is new. In a recent case of public display of sex, a couple is being called out for having se in a Perth park in the middle of the day, like it is nobody's business. The couple only stopped having sex once they were interrupted by a dog running upto them. The video of them making out in the middle of the day is going viral from a few days and netizens have some really nasty things to say. What was worse is that that the incident that is making headlines was brushed off as a "one off" incident by police officers.
WA Police Minister Michelle Roberts told Perth Now in a statement, "It seems to be very much to be a one-off instance." He continued to say, "From time to time, crazy people will do crazy things. Hopefully this is a one off and it's not an indicator of any further behaviour of that nature." The clip of couple having sex openly is said to have been shot in Langley Park, in Perth. The video has been doing rounds on Twitter since last week but police officers choose to ignore it.
Watch Viral Video of Couple Having Sex in a Park In Perth:
Good a place as any really. Langley Park today (Darren) pic.twitter.com/pFjTgaYwlJ

— The Bell Tower Times (@BellTowerTimes) November 21, 2019
Netizens are extremely furious and have posted shocking comments online. This isn't the first time a public sex act has caught people's eyes. Earlier this year, a horny Florida couple were caught having sex right outside a police station in Key West. The couple was arrested by the police and face charges of lewd and lascivious/indecent exposure and having sex in public. Another explicit blowjob footage from a hospital(we're not kidding), went viral online a few months ago. A video allegedly from Emporium Hospital went viral for all the wrong things you can imagine in a medical vicinity. A woman is seen crawling into the blanket of a patient lying down in a hospital bed and giving him blowjobs.