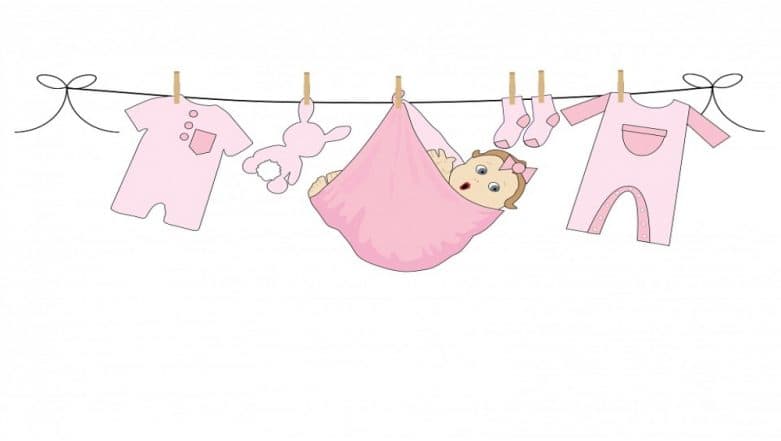 A teenage girl from Glasgow who slept normally like any other day, woke up pregnant and even gave birth to a child within 45 minutes! Emmalouise Leggate, 18-year-old girl claims she did not know she was pregnant. In fact, she did not have a baby bump, any morning sickness or exhibit other signs of pregnancy too. She missed her periods but thought that was because of her contraceptive pills. Her grandmother rushed her to the hospital but the labour happened so quickly, she delivered in the back seat of the car itself. Shock Birth! Real Mum Shares Her Story of Being Unaware that She Was Pregnant Until She Gave Birth on Her Bed.
The surprise baby named Ciara is now growing up healthy and is about 8 months old. The doctors explained the mother did not feel any lack of bump because the baby was positioned near her lower back. The girl was quite shocked with becoming a mother that too with no clue about being pregnant. "The bump popped out literally out of the blue that one morning. I had woken up and you could tell it was a bump. It was dead high up. 'My Nanna kept saying "it's definitely a baby but I don't think you're ready to give birth just now because of how high up you are," Emmalouise was quoted to Metro. She mentioned that while in the car she got contractions and her water broke.
Just as the baby was born, the grandma kept stopping people on the road out of surprise but the mother kept panicking if the baby would be okay. Thankfully, there was enough covering in the back to wrap up the baby. The baby was given the middle name of Louise which was the grandma's name. She revealed that Caira and her grandma shared a special bond. Although this wasn't a first time as a mother for the teenager. She was already a mother of one when she had her surprise baby. Baby Enters the World With Open Arms and a Big Smile, Surprises Everyone!
Even while she was six months pregnant her stomach was just as flat and there wasn't any noticeable change. She also did not feel any kicks of the baby or any cravings of that sort too. But it was the best surprise as Emmalouise calls it. The surprise baby is growing up all fine and now her parents have decided they would have no more surprise. "It was the best thing that could have happened. But we're having no more. No more surprise babies, thank you," she says. She ensures that she takes regular pregnancy tests just in case.