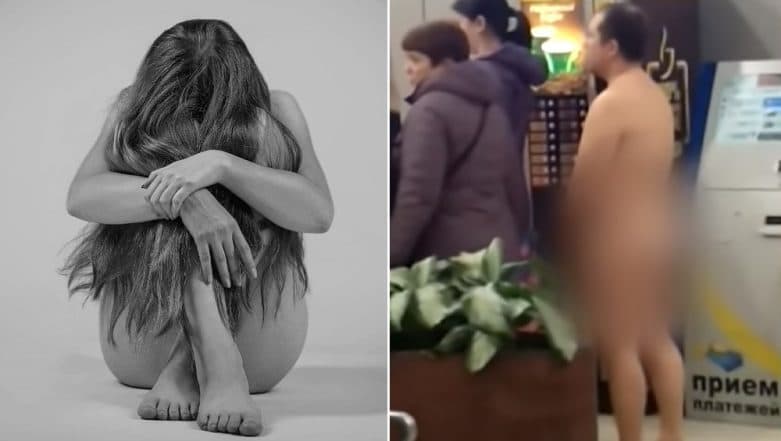 People getting a ticket from the police for speeding on roads abroad is not something too new. But in a recent case, the Florida police themselves were shocked when they had to chase after a car with three naked women inside. It was an hour-long chase for over 33 kilometers when they tracked the car and arrested the women. The car was spotted at a rest stop where the women were seen applying suntan lotion. It took the police an hour-long chase to get hold off them and take their vehicle off the road. They were subsequently arrested. Man in Jaguar Peeps Out to 'Spit Gutkha', Rams Speeding Car into Yamuna Expressway Divider.
The women also gave a bizarre explanation to their actions. When the police arrived at the scene, the girls said they were 'air-drying' themselves! They tried to resist the arrest and went speeding, which started almost an hour-long chase after them. While the police were chasing their car, they also took the wrong way according to the highway patrol. All the three girls now face charges that include an assault on a law enforcement officer, resisting arrest, fleeing to elude and indecent exposure. Florida Man Drunk, High & Naked Sets House on Fire While Baking Cookies.
This is not the first time such incidences have been reported of nudity in public. Just last month, a woman in Florida was captured running naked on a busy highway in North Florida. She crossed six lanes on the busy street, appeared to be calm all the while, as vehicles sped by the road. She was probably trying to save her dog. Video footage was shared online of the incident. The airport too has seen a lot of such incidences when another almost naked boy had tried boarding a plane at Atlanta airport.
Another case of nudity in public was seen at Russia's Domodedovo airport in Moscow. A man recently stripped off completely before boarding a plane and claimed he was more aerodynamic without any clothes. The man did not even show any signs of being drunk. He was not allowed to enter the plane and was detained by the police.
On April 4, a woman from Virginia was arrested for breaking in into a daycare center stark naked. A 23-year-old woman, Heaven Connor, claimed she was the wife of the daycare's owner. She broke into Kids on the Move Learning Center on Cambridge Street, and was spotted by a staff member.  She not just trespassed into the area but also told other members that they were fired. It was later revealed that she wasn't related to anyone in the centre. Police wasn't clear if Connor was intoxicated at the time.