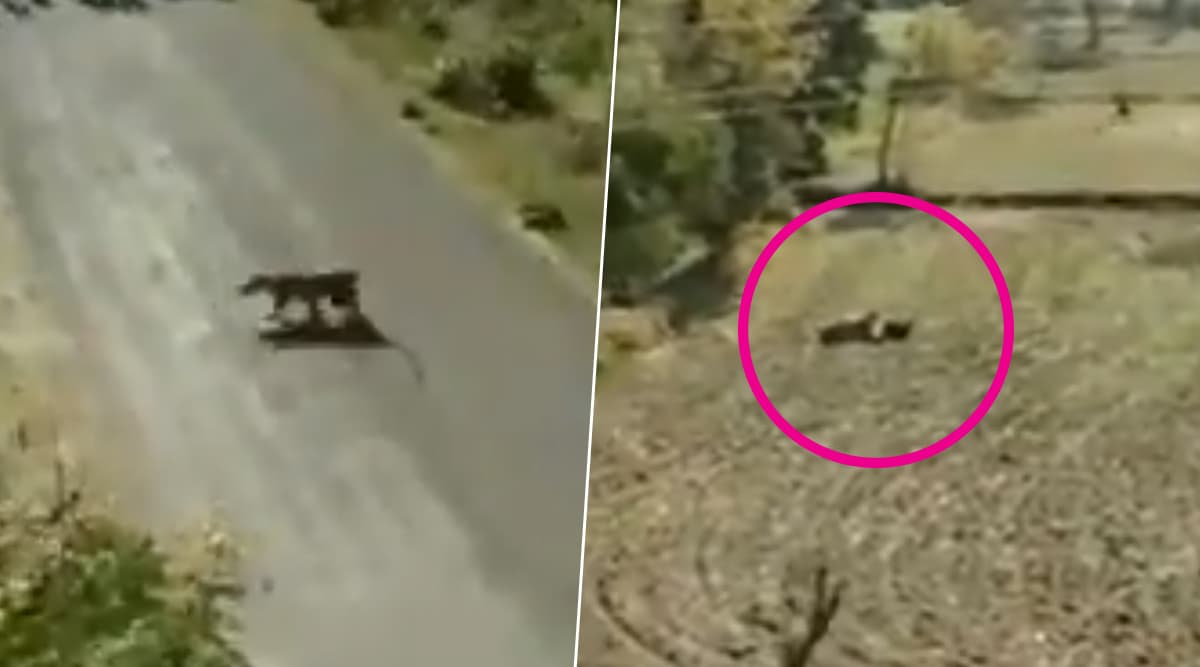 Bhandara, January 25: A tiger attacked three people in a village in Maharashtra's Bhandara district. The incident took place earlier on Saturday when two people on a motorcycle were charged by the feline. As the news spread, villagers rushed to see the tiger. Panicked with human presence, the tiger attacked a villager. The injured have been admitted to a nearby hospital. Leopard Attack in Maharashtra: Buddhist Monk Meditating Under Tree Killed in Chandrapur Forest.
The video of the incident is going viral on social media. In the clip, the big cat can be seen pouncing at a person. As soon as the tiger fled away, villagers took him to a hospital in Sihora. The incident has caused great panic among the villagers. Tiger Attacks And Eats Primary School Teacher in Madhya Pradesh, Half-Eaten Body Found Near Pench National Park.
Tiger Attack in Bhandara:
#WATCH Maharashtra: Three people injured after a tiger attacked them in a village in Bhandara district today. pic.twitter.com/Z6gWUisRbK

— ANI (@ANI) January 25, 2020
There has been a significant rise in the tiger population in the state. Earlier records show that tiger attacks are higher in the winter season. The big cat usually moves out of the forest area in search of prey. Many tigers take shelter near farms and hunt wild board and Nilgai with ease.