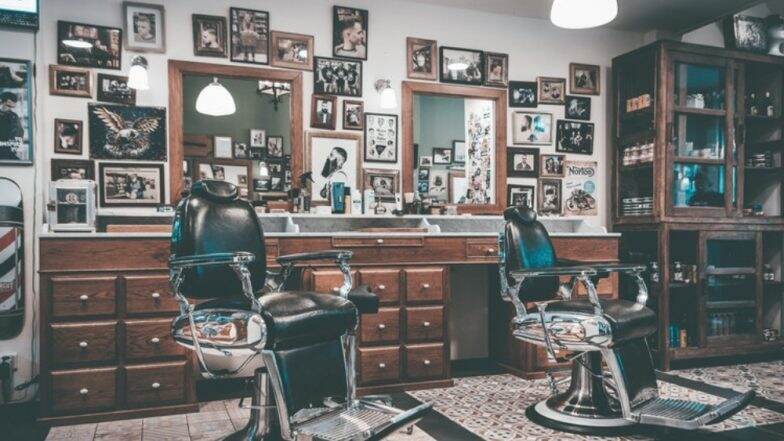 18-year-old Jyoti Kumari and 16-year-old Neha from Uttar Pradesh became barbers overnight after their father fell sick. However, men who came to their shop did not like girls doing the job. With no way left, the two sisters disguised as boys and named themselves Deepak and Raju. People of around 100 houses living in the locality knew their identities, but those who came to the barbershop did not realise.
According to The Guardian, Jyoti and Neha cut their hair short, wore jeans and stainless steel bracelets on their wrists, worn by men there, ensuring they didn't look any bit feminine. For a few years, the girls continued the job and earned Rs 400 per day. They took care of the family expenses and their father's treatment with the money. The girls were quoted as saying, "We faced a lot of troubles when we started the job in 2014. Others in the village mocked us, but we ignored them and focused on work, since we had no other option." Iranian Women Disguise as Men to Watch Football Match at Azadi Stadium as Country's Regressive Law Continues.
They attended school in the morning and opened the shop in the afternoon. Now, Jyoti has graduated, and Nehal is studying. Eventually, the girls revealed their identities to more customers. They garnered attention after a journalist from Gorakhpur wrote the girls' story in a Hindi newspaper. As the news spread, the Indian government honoured the girls.
The report quoted Abhishek Pandey, an official who congratulated the girls, said, "They are the brilliant story of how one can survive battling all odds. The little sisters are the inspiration for society and their story must be told to the masses." Father of the girls Dhruv Narayan said that while he feels terrible to see them work, he is very proud of them. The girls said that they would continue to work at the barbershop to support their family. After appearing in the news, the sisters have become famous, and now their customers praise them for the work.