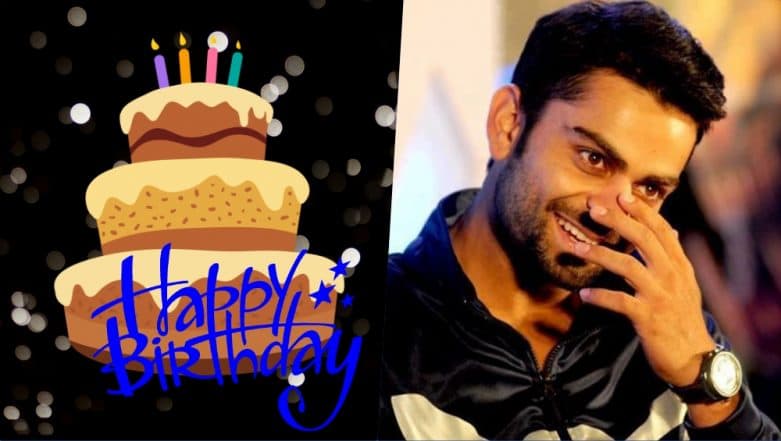 It is Indian cricket captain, Virat Kohli's birthday! The batting machine born on November 5, 1988, turns 30 on Monday. It is not only a special day for Virat Kohli but also his die-hard fans all over the world. What makes his 30th birthday extra special is that it will be Virat's first post marriage. His beautiful actress wife, Anushka Sharma has already planned a memorable birthday. While Anushka has grand birthday plans for her hubby dearest, all the 'Viratians' aka Jabra fan of Virat Kohli out there can show your love for the star cricketer as well. Come on, it is your Virat Kohli's birthday, and you all should be wishing your favourite idol a very, very Happy Birthday! We bring to you a collection of Happy Birthday wishes, messages, sweet quotes and birthday cake images to send greetings to Virat Kohli on Facebook and Twitter – considering you (and we) do not have Virat Kohli's WhatsApp number, we will love to wish and tag him on social media platforms with these adorable Happy Birthday wishes. Birthday Boy Virat Kohli is Every Indian Man's Fashion Inspiration This Diwali 2018: See Pics of Indian Cricketer in Traditional Outfits!
The month of November sees birthdays of India's biggest celebrities. On November 1, it was Aishwarya Rai Bachchan who turned 45, and the former beauty queen celebrated her special day in the company of her family and close friends. A day later, we had the King of Bollywood, Shah Rukh Khan's 53rd birthday on November 2 and oh, boy, what grand celebrations did we see. And now on 5th of November, it is Virat Kohli – the undisputed champion of world cricket. The man who is shattering and making new records with each outing turns 30. Yes, he is just 30 and owns several records to his name. Virat is compared to Sachin Tendulkar, and lately, Pakistan's bowling legend Shoaib Akhtar called him 'modern-day Don Bradman.' Not just Akhtar, even former Australian captain Steve Waugh believes Virat will smash all batting records except Bradman's average. Such is the batting prowess of this exceptionally talented cricketer. Virat Kohli is Just 9-Year-Old According to Wikipedia! Age, Height & Nickname of Indian Captain Mischievously Edited on His 30th Birthday.
Everything about Virat Kohli makes him a star. His aggressive action on the cricket pitch, his suave personality off it, his cute smile on getting DRS review wrong to jumping in joy on getting it right for the first time, everything makes Kohli a star in the eyes of his fans. However, the man who has always been guarded about his personal life, once again going to celebrate his special day, his 30th birthday with his wife. Chances of him coming out to address his fans live on his birthday does not look a possibility (as of now, but you never know with Kohli). So, in that case, Viratians must send him birthday greetings on the social media! We have got you the messages, and you know how to use Facebook and Twitter – so here you go!
Happy Birthday Wishes for Virat Kohli to Be Shared on Facebook
Have a wonderful birthday, our captain! I wish your every day to be filled with lots of love, laughter, happiness and the warmth of the sunshine.

Set the world on fire with your dreams and use the flame to light a birthday candle. Virat Kohli, we love you!

Slow down busy bee! Today is the day when you sit back with an umbrella in your margaritas and some pillows under your feet. Happy birthday to the 'Run Machine' Virat Kohli.

Many years ago on this day, God decided to send an angel to earth. The angel was meant to touch lives and that happened! Happy birthday my sweet angel!

The sun may run out of fuel but my love for you will never ever fade away my Virat. Love you!...Happy Birthday!
Happy Birthday Wishes for Virat Kohli to Be Shared on Twitter
You are such a role model. Can't express how truly amazing you are! Keep on being such an inspiration. Happy Birthday, Virat Kohli.

I hope your life is like a wine, getting better with each passing year. Happy birthday, Virat.

Once a year we celebrate the descending of this great man on Earth.... and it's today... Happy Birthday!!

Let's light the candles and celebrate this special day of your and our life. Happy birthday, Virat Kohli!

Special day, special person and special celebration. May all your dreams and desires come true in this coming year. Happy birthday, Virat Kohli.
Virat Kohli and Cake & Candle Images to Wish Him a Happy Birthday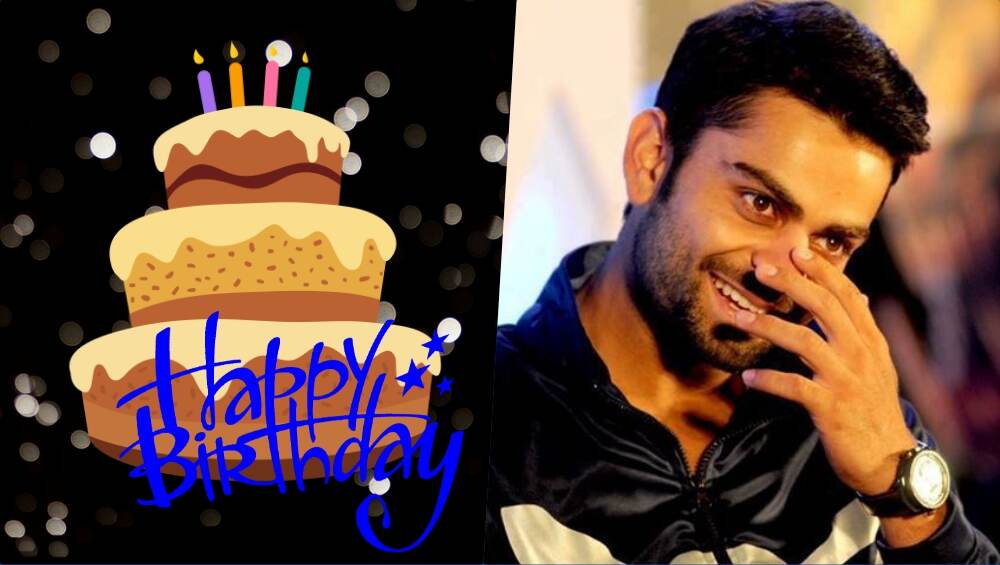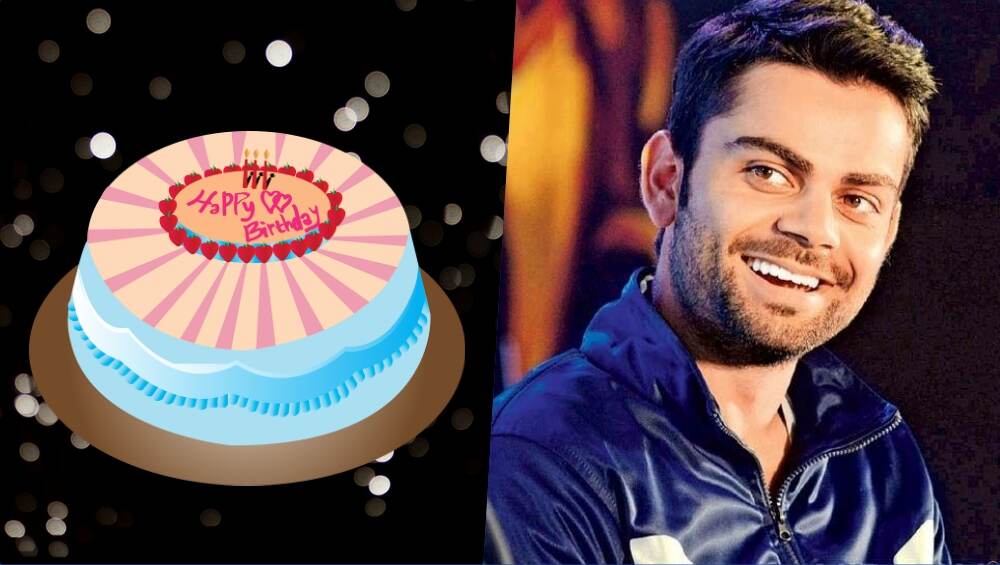 Was it not exciting for all you Viratians? We think it is a very cool idea to wish your favourite star on his birthday. And, Virat Kohli has not only been a cricketer who wins matches for India but also inspires hundreds and thousands to lead a better life. He has been a great role model, be it with his healthy lifestyle, strenuous physical training, being a staunch supporter of gender equality like a true feminist. Virat Kohli, we at LatestLY along with millions of Viratians across the globe, wish you a very Happy 30th Birthday, Have a Blast!