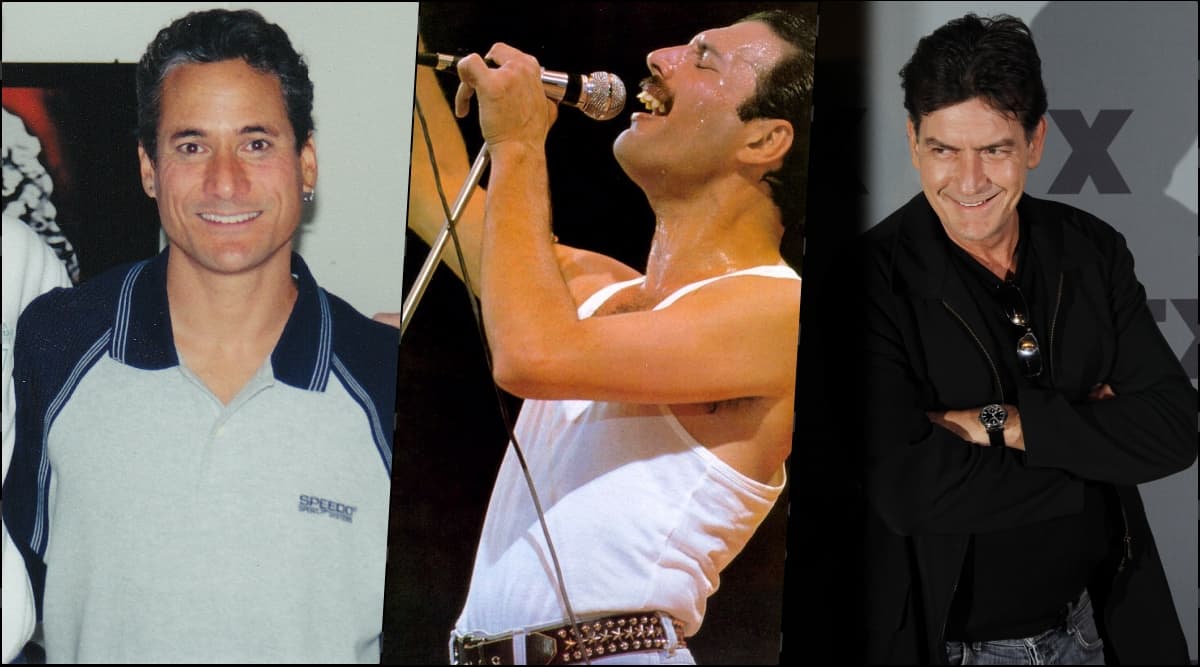 HIV and AIDS continue to be a tabooed topic that instils fear and discomfort to many in our society. However, every year, on December 1, we celebrate World AIDS Day in the hope of soothing the discomfort and busting the taboos and myths around this disease. HIV or Human Immunodeficiency Virus is a sexually transmitted disease that escalates to AIDS (acquired immunodeficiency syndrome) over time. World AIDS Day is a commemoration to highlight the struggles of HIV and AIDS-affected patients and all the discriminations, injustice and pain that they have been facing for decades. The stigma associated with AIDS and HIV have been battled for ages, and there are various key personalities on the forefront of this fight. However, celebrities who live with this disease, and openly speak about their own battle, have played crucial roles in this journey. World AIDS Day 2019: Facts about HIV That Will Totally Shock You.
World AIDS Day observation began back in 1988 and is one of the eight official global public health campaigns marked by the World Health Organization (WHO). Every year there are specific themes observed for the commemoration of World AIDS Day. Various conferences, community events, awareness programmes, etc. are organised and tailored based on the annual theme. The theme for World AIDS Day 2019 is "Ending the HIV/AIDS Epidemic: Community by Community." Yes, communities make a difference. As we celebrate this important day, here are five celebrities who have come out about their journeys and helped raise awareness on this issue. What Causes HIV AIDS? (And What Doesn't). 
Freddie Mercury
The famous British singer-songwriter kept his illness private for a very long time. While there were speculations on Freddie Mercury being HIV positive, right from 1986, the vocalist only confirmed this rumour in 1991. Lead singer of the famous rock band, Queen, Freddie, unfortunately, passed away merely 24 hours after putting out his official statement. While he passed on at the age of 45, his battle with HIV as well as his sheer love for music and life continues to inspire millions. World AIDS Day 2019 Date and Theme: Significance And History Related to the Day That Creates Awareness About HIV Infection. 
Charlie Sheen
Charlie Sheen came out about being HIV Positive, back in 2015, and confessed that he was diagnosed in 2011. The Two-And-A-Half-Men fame actor's revelation on HIV corresponded with the greatest number of HIV-related Google searches ever recorded in the United States. The controversy of having had sexual relationships with multiple women, while being HIV Positive, also created an uproar. However, Sheen revealed that he had disclosed his condition to all his partners and has continued to advocate for HIV and AIDS patients across the world. In fact, a study on the effects of Sheen's HIV disclosure observed a 95% increase in over-the-counter at-home HIV testing kits, and the author, therefore, dubbed it 'The Charlie Sheen Effect.'
Magic Johnson
Magic Johnson was one of the first people to openly disclose his HIV-positive status and opened several conversations around the topic. The retired basketball player revealed that he is HIV positive, in 1991, when he abruptly retired. However, the star-player from Lakers came back to play the 1992 All-Star Games and won the All-Star MVP Award. Johnson has been a key advocate for HIV/AIDS prevention and safe sex. While he faced quite some backlash from fellow teammates and fans back in the 90s for battling the disease, he continued to come back to basketball and entered the Basketball Hall of Fame twice (in 2002 and 2010)!
Greg Louganis
Greg Louganis, who is often nicknamed 'the greatest American diver", has won two consecutive Golds at the Olympics in 1984 and 1988. He was diagnosed with HIV just six months before the 1988 Olympics and went on to bag the medals and make Americans proud. The Olympic champion has been an LGBT+ Activists and opened up on his battles with HIV over the course of time. His contributions to these areas have played a significant role in changing people's perspective on HIV and AIDS survivors.
Jonathan Van Ness
Jonathan Van Ness has made us fall in love with him through his phenomenal work on the popular Netflix series, Queer Eye. A hairdresser, podcaster and television personality by profession, Van Ness spoke about his HIV-positive diagnosis at the age of 25, childhood sexual abuse and more in a recent interview with a leading daily. Van Ness, who identifies himself as non-binary with the preferred pronoun of him/his, Van Nes found out about his HIV-positive condition in 2012 when he fainted in the salon while working with a client. When he was rushed for medical help, the tests at the clinic revealed that he was HIV Positive. He is a true inspiration for people battling HIV, and also suffers from psoriasis.
We hope that these inspiring stories on the coming out and battles of these HIV Positive celebrities help us to reduce the myths associated with this disease. This is crucial to make life easier for the millions of HIV positive people who are living in the constant fear of the shame and social stigma associated with HIV AIDS.