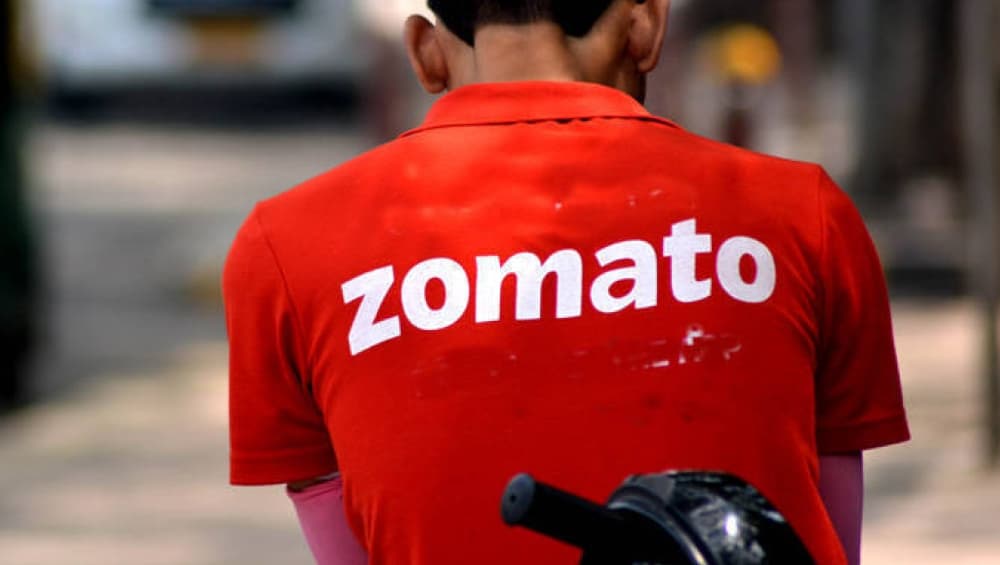 A Zomato food delivery guy took the role of a lifesaver for a 7-month-old child in Pune. A food delivery boy named Ravi Dhokare put his job at risk to help a father take his little one to the hospital. The little girl was choking and her father was looking for immediate help to reach the doctor. Dhokare was passing by and decided to help the father. He took the role of an ambulance and rushed the girl to the nearest ambulance. As the report was shared online, the CEO of Zomato, also lauded the delivery executive who played the role of a perfect samaritan. Differently-Abled Zomato Delivery Boy Going Viral for Delivering Food on His Tricycle; Twitterati Inspired and Motivated (Watch video).
The incident took place on November 15 in Pune's Vadgaonsheri. As per reports in Pune Mirror, the 7-month-old daughter was just fed dal rice and choked on it. She was desperately gasping for breath and the family had to rush her to the doctor as soon as possible. As there was no doctor in the neighbourhood, he ran to the main road to sought help. Zomato executive Dhokare was passing by and heading to pick up an order for delivery. When he saw the father with his child, crying for help, he did not think about the order but decided to help them first.
Dhokare offered them a ride until the nearest hospital which was about 2 km away. Since there was no doctor at that time, they rushed to another hospital which was further 2.6 kms away. Finally, they had to rush to Columbia Asia Hospital at Kharadi and Dhokare helped out with his knowledge of internal roads and bylanes. Dhokare was able to reach the family to the hospital within 10 minutes. He told in the report, "My focus was on helping the kid at that desperate moment and I am glad I could save her. The doctor mentioned that any further delay could have proved fatal." Zomato Delivery Guy Aka 'Roll Kaku' From Kolkata Feeds Poor Kids With Cancelled Orders, Wins Hearts Everywhere.
Company CEO Deepinder Goyal also appreciated the employee's quick thinking and helping nature. He wrote on his Twitter, "Hats off, Ravi! Our delivery partners continue to inspire us to do better everyday." The child was immediately put on a ventilator and her condition is now stabilised. The family is eternally grateful to the delivery executive and said they would help him at any point of need.
While this Pune family was indeed lucky, a few days ago another Zomato boy in the city was accused of stealing the family's pet beagle after delivering food. The family found out through the CCTV footage and the person was identified.