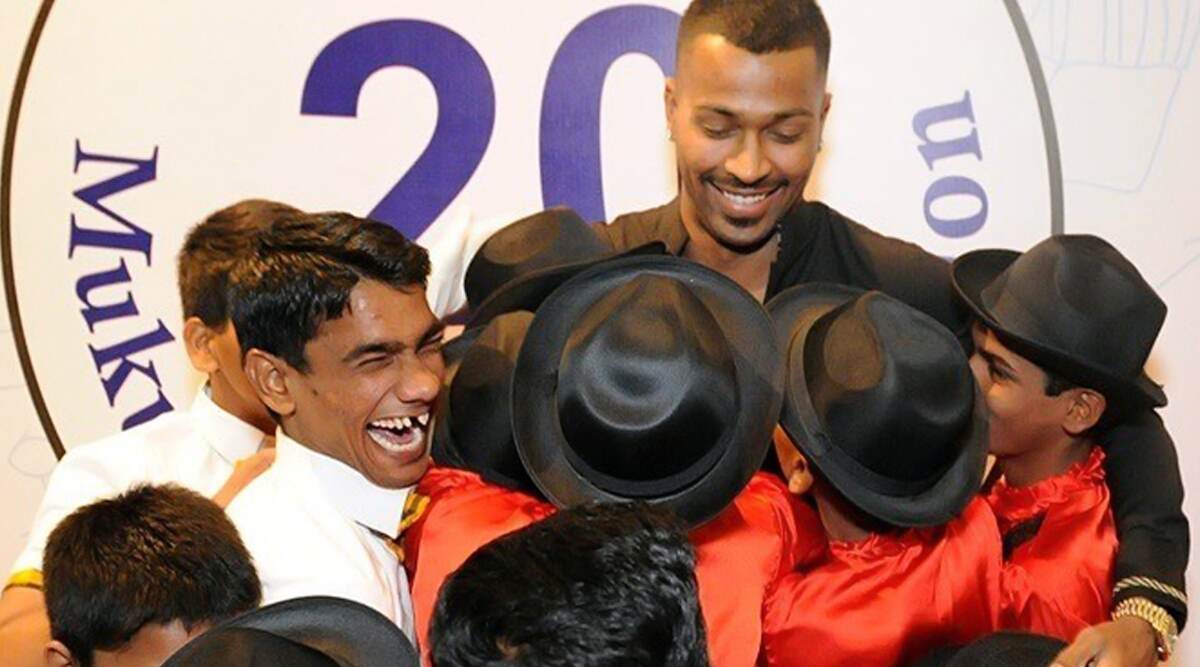 India celebrates Children's Day on November 14 every year to commemorate Jawaharlal Nehru's birthday. Social media is abuzz with Children's Day wishes and many people from cricket fraternity, like Virender Sehwag and Gautam Gambhir, have also wished the young'uns of the country on Twitter, Instagram. Here are their wishes and greetings for the special day. Children's Day 2019: Virat Kohli, Rahul Dravid, MS Dhoni and Other Indian Cricketers' Childhood Pictures Will Bring a Big Smile On Your Face.
Hardik Pandya who was seen enjoying the day with the children also got a bit nostalgic on the occasion while wishing the country on Children's Day. While Gautam Gambhir, who is celebrating the day with his daughters, posted a heartfelt message and urged the public to fight against pollution in order to 'handover' a better future to the children. The former Indian batsman remembered martyr Shaheed Baji Rout who sacrificed his life for the country at age 12 during the freedom struggle. So, everyone saw this day from a different angle but the desire was to bless the rising stars only.
Hardik Pandya Celebrates with Kids!!
Virender Sehwag Remembers Shaheed Baji Rout!!
Vaise toh each day , we should remember such a great, brave child, but more so on #ChildrensDay .

A thread on the youngest martyr of India's freedom struggle - Shaheed Baji Rout ! Baji Amar rahein https://t.co/Ub3EBHImzV

— Virender Sehwag (@virendersehwag) November 14, 2019
Gautam Gambhir!!
In this day and age, reducing pollution will be the greatest gift we give to our children. Let's do our bit so that our children can breathe! #HappyChildrensDay #ChildrensDay2019 pic.twitter.com/jCBRL2vbDO

— Gautam Gambhir (@GautamGambhir) November 14, 2019
Suresh Raina Wishes 'Healthy Children Day'!!
Seeing the pollution levels, All I wish for on this #childrenDay is do any bit I can to give children a climate where they can grow up close to the nature with fresh air & clean water. They deserve a healthy environment to grow & flourish! #ChildrensDay2019 pic.twitter.com/IR1HGzQjTY

— Suresh Raina🇮🇳 (@ImRaina) November 14, 2019
Children's Day is celebrated in honour of Pt. Jawahar Lal Nehru,  the first prime minister of Independent India who also loved kids. The day is celebrated not only to remember "Chacha" Nehru's fondness for children but also to celebrate the young and their potential. It is a day to make kids feel special and to motivate them to build a better future.