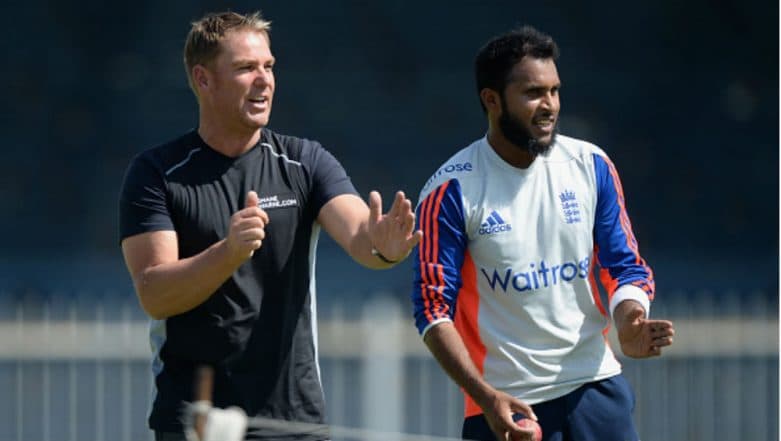 Adil Rashid's inclusion in the England Test squad against India came as a surprise to many. The spinner had previously said that he wants to concentrate on the limited-overs cricket and despite that, he was recalled into the Test team. Rashid eventually had an ordinary series against India, which the home side won by 4-1. The leg-spinner made it to the playing XI of all the five Tests and managed to scalp ten wickets.
However, Rashid's moment of the series came in the last innings of the fifth and final Test at the Oval. India were going good with KL Rahul and Rishabh Pant having shared a mammoth partnership of over 200 runs for the sixth wicket. The duo looked threatening enough and were pressing for an improbable win. Sorry Ravi Shastri and Virat Kohli, The Current Indian Team Is Not The Best Side in the World!
The second new ball was available, but England captain Joe Root decided to persist with the older one and Rashid. The leg-spinner was targeting the rough area and by virtue of that was making the ball to spin to a larger extent.
Rashid pitched the ball way outside leg-stump and after landing on the pitch, the ball spun back sharply to hit the stumps. Rahul, was dismissed for 149, was left perplexed. And then instantly, people started comparing the delivery to former Australian spin wizard Shane Warne's ball of the century to Mike Gatting. India Continue to be on Top, England Grab Fourth Position After 4-1 Test Series Win
Which one spun more? Warne to Gatting? Or Rashid to Rahul? #ballsofthecentury #engvindia @ShaneWarne

— Gautam Bhimani (@gbhimani) September 11, 2018
🍒25 years on from the Ball of the Century

Mike Gatting, Graham Gooch, @StewieCricket and Peter Such remember their reactions to @ShaneWarne's ripper at Old Trafford in 1993 in today's TCP #Ashes pic.twitter.com/36pOYEPfF7

— The Cricket Paper (@TheCricketPaper) June 8, 2018
Wow! Adil Rashid has turned it sideways! A better delivery than @ShaneWarne's iconic ripper....? Discuss https://t.co/nlpecjhIc4

— Andy Goode (@AndyGoode10) September 11, 2018
what a ball by Adil Rashid. Unreal pic.twitter.com/V03s2zeA6c

— qᴉlɐɥפ (@Ghalibirfan_) September 11, 2018
After accounting for Rahul's wicket, Rashid struck again to remove Pant, who was fresh from his maiden Test century. India then eventually were bowled out for 345 and England won the final Test by 118 runs. The hosts had already sealed the series after the fourth Test and then extended their dominance in the last Test.