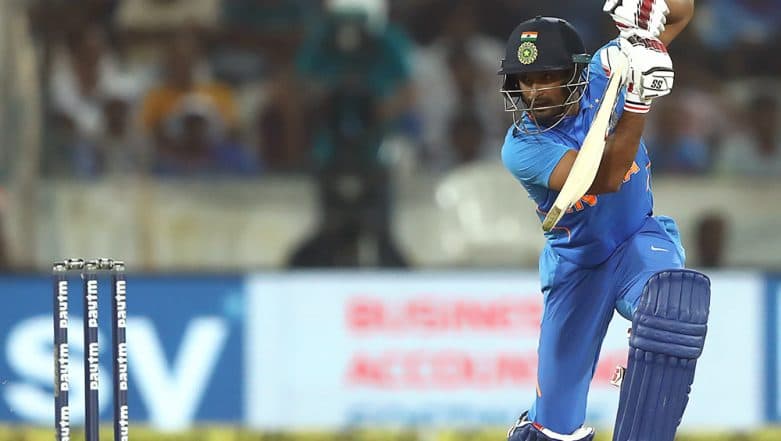 Indian cricketer Ambati Rayudu has made headlines again after taking a U-turn on his earlier decision of retirement from all forms of cricket. The Hyderabad based cricketer confirmed returning to cricket during recent talks with the reporters. Rayudu, who is currently part of TNCA League for Grand Slams, said that he will work on his fitness and make a comeback in white-ball cricket. Ambati Rayudu Announces Shock Retirement From All Forms of Cricket After ICC World Cup 2019 Snub. 
The Indian cricketer was upset with BCCI's decision to snub him as a replacement for Shikhar Dhawan and Vijay Shankar during World Cup 2019. He was part of reserve squad of the Indian team in the global tournament. As a result, he had instantly announced retirement from cricket in a letter to BCCI, that too when the CWC 2019 was underway. However, it seems like the 33-year-old has changed his mind after the hasty announcement and now have different plans. "I would definitely be playing the IPL for Chennai Super Kings and make a comeback into white-ball cricket, my priority now is to get back into peak fitness." Rayudu told reporters, clearing his commitment to return to cricket. ICC Cricket World Cup 2019: The curious case of Ambati Rayudu. 
The right-handed batsman also pointed out his earlier retirement announcement was not due to World Cup 2019 rejection but because he wanted to move on. "I wouldn't say it was an emotional decision because I worked very hard for the World Cup in the last four years. You are bound to be disappointed and I felt it was time (to retire). The decision that I took was not because of rejection or anything else. You work towards something and when you don't get it, you feel it's time to move on," Rayudu said.
Rayudu also mentioned that he will plan his comeback step by step. "I haven't thought that far yet. I need to take it step-by-step and see how things pan out in the coming months," the 34-year-old said. Rayudu lost World Cup 2019 call twice. Firstly, Vijay Shankar was selected over him ahead of World Cup 2019. Being in the reserved squad, he was again overlooked as a replacement for injured Vijay Shankar as Mayank Agarwal was invited to join the team. Rayudu has played 55 ODIs for India, hitting 1694 runs at an average of 47.05. He has scored only three hundreds and 10 half-centuries.