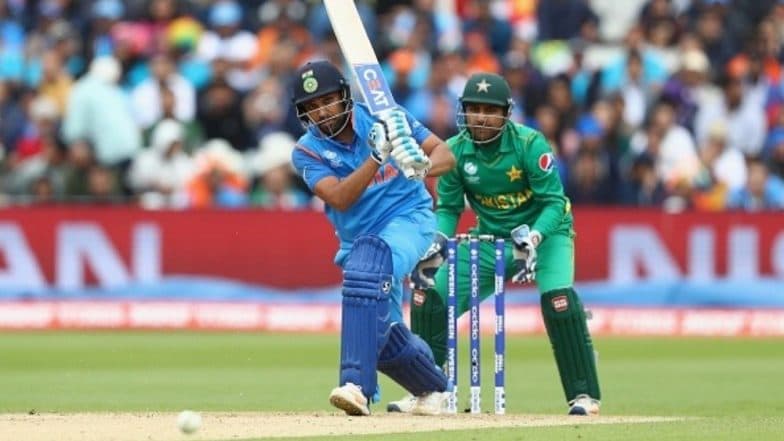 While calls for boycotting the ICC Cricket World Cup 2019 match against Pakistan are growing, government sources have suggested the Board of Control for Cricket in India (BCCI) not to go for any hurried decision. After the attack on CRPF convoy in Jammu and Kashmir's Pulwama, some of the former cricketers and sections of people have demanded that India should cut all ties with Pakistan including cricket. Shashi Tharoor Says Boycotting Match Against Pakistan in ICC Cricket World Cup 2019 Would be 'Defeat Without Fight', Watch Video.
Meanwhile, as per a report in NDTV, BCCI decision to boycott the match against Pakistan could brew some trouble for India and the board could be banned by the International Cricket Council (ICC), the game's governing body.
"We should not get isolated in order to isolate Pakistan," a government source was quoted as saying by NDTV. "By not playing against Pakistan, we will be giving them a walk-over. Punitive action can be taken against us. ICC can even impose ban on BCCI," the source added. Will Boycott India vs Pakistan ICC Cricket World Cup 2019 Match If Govt Says So: BCCI Official.
The source added that there is still a lot of time left as the ICC Cricket World Cup 2019 is three months away. "There is still lot of time. We should not react in hurry," the source said.
There were also reports of BCCI seeking a ban on Pakistan at the ICC Cricket World Cup 2019, but the board has refused it. "There is absolutely no constitutional or contractual way this could happen. the ICC constitution allows members the right to participate in ICC events as long as they've qualified," a BCCI official told PTI.