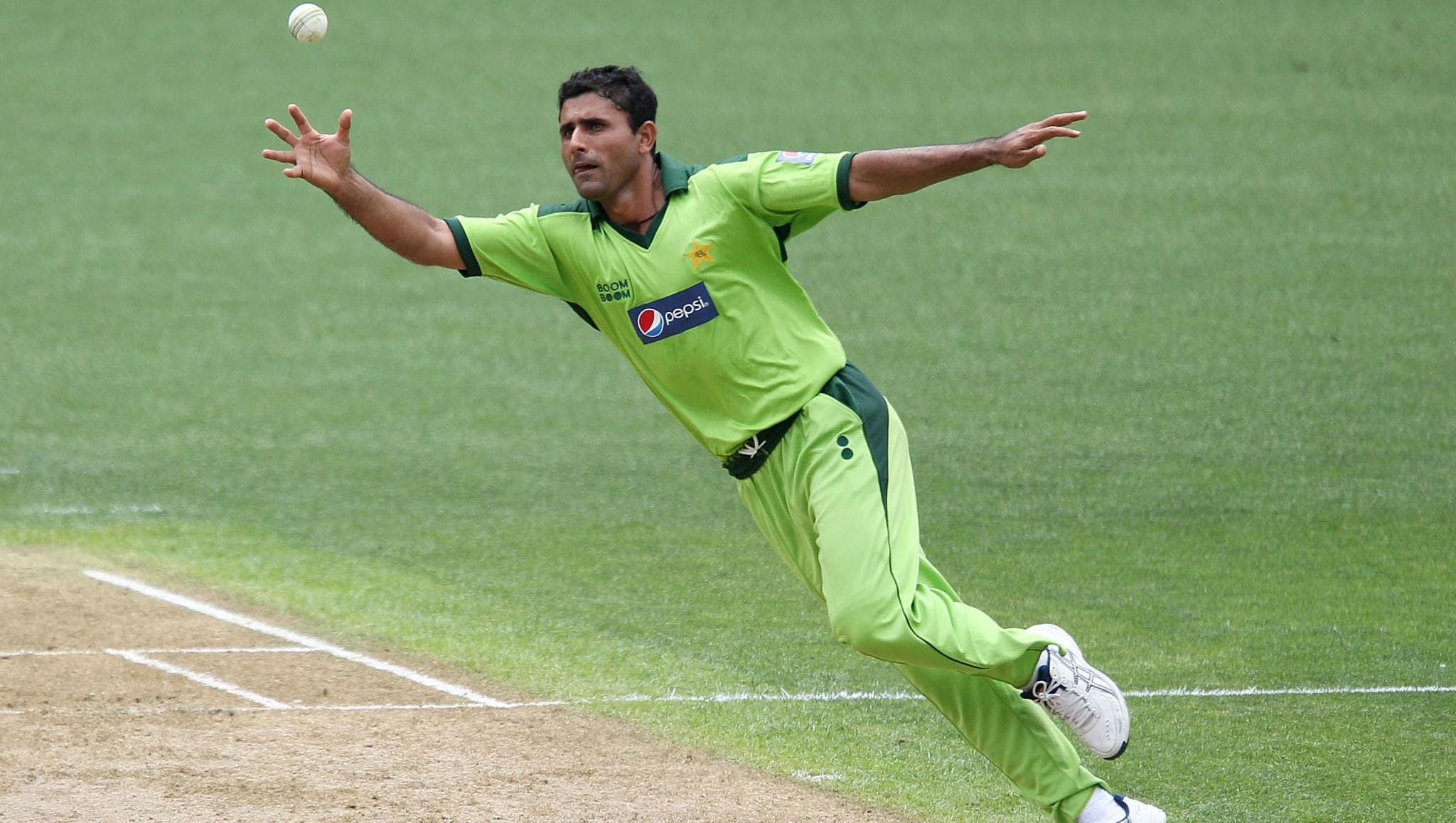 Abdul Razzaq has been in the news for his comments about the Indian speedster Jasprit Bumrah. During an interview, he had said that Bumrah is a baby bowler and had the Pakistani cricketer been active in the sport, he could have tackled the Indian pacer quite easily. Now, this statement did not go down well with the netizens and they trolled Razzaq brutally and reminded him that he was sent packing by Munaf Patel in the CWC 2011. Now, even Aakash Chopra and Irfan Pathan join the bandwagon and trolled Razzaq brutally on social media. Abdul Razzaq Terms Jasprit Bumrah 'Baby Bowler': Would Have Completely Dominated Him, Says Former Pakistan All-Rounder. 
"I have played against great bowlers like Glenn McGrath and Wasim Akram, so Bumrah is a baby bowler in front of me and I could have easily dominated and attacked him," said Razzaq during an interview with Cricket Pakistan. Sure, there are Pakistani fans who are cheering the former Pakistani all-rounder for the comment, but now the Indian cricketers have spoken up. On one hand, where Irfan has asked fans not to pay heed to unnecessary comment, on the other Aakash Chopra said growing up was an option.
Check out the tweets below:
Another fine example of the fact that growing old is mandatory, growing up is optional. Well played 🙏😝 https://t.co/yLQE6U0KRw

— Aakash Chopra (@cricketaakash) December 5, 2019
Irfan Pathan
"Irfan jese bowlers hamari gali gali mein paae jate hay" par jab jab ye galli bowler inke samne khela har baar inki gilliyan nikal ke rakh di. Request to all fans not to pay any heat to those unnecessary over the top statements. Just read and 😃.... #bumrah #ViratKohli

— Irfan Pathan (@IrfanPathan) December 5, 2019
Irfan went on to kill two birds with one stone. Along with his jibe at Abdul Razzaq, he took a jibe at Javed Miandad who had called Pathan a gully bowler. "Your Irfan Pathans are in every gully and mohalla of Pakistan. We don't even bother to look at them," then Pakistan coach Miandad had reportedly said when India toured Pakistan in 2004 after a gap of 15 years. However, back then Irfan responded to the comment by performing well by scalping eight wickets from five games. In the longer format, Pathan snapped 12 wickets. When India toured Pakistan once again in 2006, his hat-trick in Karachi is still remembered.