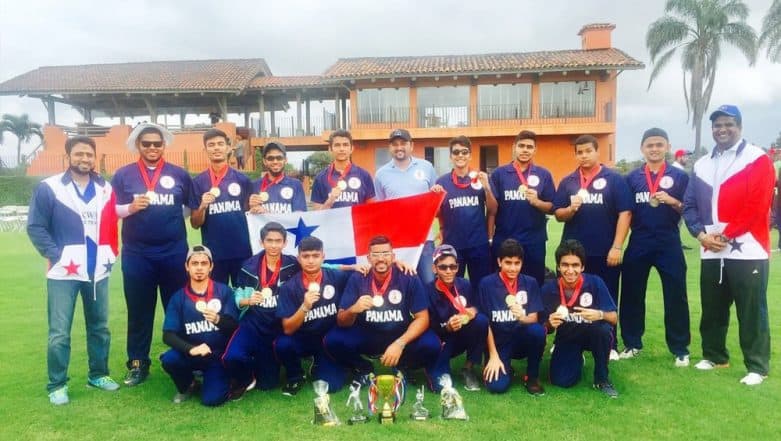 The Central American Cricket Championship 2019 is scheduled to take place in Mexico from April 25 and will end on April 28, where cricket teams of Belize, Costa Rica, Mexico and Panama will participate. It is the seventh edition of the Central American Championship This is the first occasion when ICC has handed over Twenty20 International status to members of Central American Cricket, therefore all the participating nation will play their first T2O. Costa Rica and Panama will lock horns with each other in the 2nd match of Central American Cricket Championship. Live Cricket Streaming of Mexico vs Belize Online: Check Live Score, Watch Free Live Telecast of Central American Cricket Championships 2019.
The Costa Rica national cricket team represents the Republic of Costa Rica in international cricket. The team is organised by the Costa Rica Cricket Federation, which became an affiliate member of the International Cricket Council (ICC) in 2002. On the other hand, The Panamanian national cricket played their first match against a side in Trinidad and Tobago in 1964. Costa Rica vs Panama Live Cricket Score 2nd T20 Match.
When to Watch Costa Rica vs Panama Live Action? Know Date, Time & Venue Details:
Costa Rica vs Panama, the 2nd match of 2019 Mexican Quadrangular Series will be played on April 25, 2019 (Thursday). The match will begin at 11.30 (Mexico time), 10.00pm IST (Indian time) at The Reforma Athletic Club, Naucalpan, Mexico.
Costa Rica vs Panama Live Streaming, Live Telecast Online & Live Score Updates
Costa Rica vs Panama live telecast is not broadcast by any official channel. So, the chances of live streaming being available are very less. However, if you want to follow Costa Rica vs Panama match, you can click here to follow the live score updates.
Costa Rica Squad: Christopher Prasad (c),Sam Arthur,Joel Cutinho,Prajwel Cutinho,Nanda Kumar,Rodrick McClean,Daniel Mejia,Gopinath Murali,Sham Murari,Sudesh Pillai,Sachin Ravikumar,Deepak Rawat,Esteban Segura Soto,Zain ul Tashnam
Panama Squad: Breeze Ahir, Dilip Ahir,Khengar Ahir,Vimal Ahir,Yusuf Ebrahim,Abdullah Jasat,Mahmud Jasat,Rizwan Mangera,Anilkumar Natubhai,Mitulkumar Patel,Mohmad Patel,Neel Patel,Parish Patel,Suhel Patel,Vijay Sachdev.