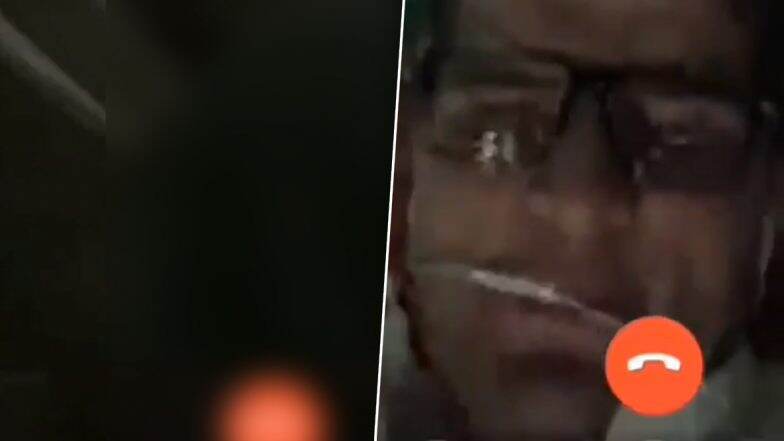 A Twitter account by the name of Pakistani TikTok model has accused Pakistan's cricketer Shaheen Afridi for showing his private parts and masturbating on camera while chatting to her. The Pak bowler was also accused of masturbating while chatting by the said account of model Hareem Shah. She also shared the video of the incident on Twitter as proof. In the video, the man looking like Pak cricketer can be seen performing the indecent act. However, the video was deleted by Twitter later. Earlier, Imam Ul Haq was accused of having multiple affairs with women and his WhatsApp message were leaked. Imam Ul Haq Accused Of Having Affairs With Multiple Women; Twitter User Leaks his WhatApp Chats. 
Talking about the Twitter account of Hareem Shah, it also posted a message for the youngsters to not share private photos with random people on social media for the fear that they could get leaked. No sooner the video was leaked it sent a wave of shocked amongst Afridi's fans from all around the world. Numerous responses have come on the video and the fans have lashed out at the Pakistani cricket star for the act. For now, click here for the video. (The video contain pornographic content, hence can't be displayed here) Video of Shaheen Afridi Masturbating & Showing His Private Part on Cam is Fake? TikTok Star Hareem Shah Clarifies She Didn't Leak the Clip
According to the Twitter account of TikTok star, the cricketer had called her up under the pretext of having a conversation with her but then later went on to show his private parts and even started masturbating on camera. The TikTok star also posted a message for her fans and said should avoid sending private photos to people on chats. Here's what Hareem had to say to her fans:
Today is a day of learning for all.

1) Girls should never share anything indecent with boys. Never trust anyone. Today, it's #RabiPirzada, tomorrow it can be you.

2) Boys should never show their private parts on video. Today, it's #ShaheenAfridi, tomorrow it can be you.

— Hareem Shah (@iHareemShah) November 1, 2019
Post this controversy, instead of apologising to Hareem, Afridi went on to block her on social media.
And #ShaheenAfridi BLOCKED me.

Koi farq nahi parta. pic.twitter.com/Q3dp6RXwut

— Hareem Shah (@iHareemShah) November 1, 2019
Afridi is yet to comment on the controversy. For now, only time will tell what shape does the entire controversy take. Prior to this, when Imam Ul Haq's chats were leaked, he had apologised to the Pakistani Cricket Board for the act.