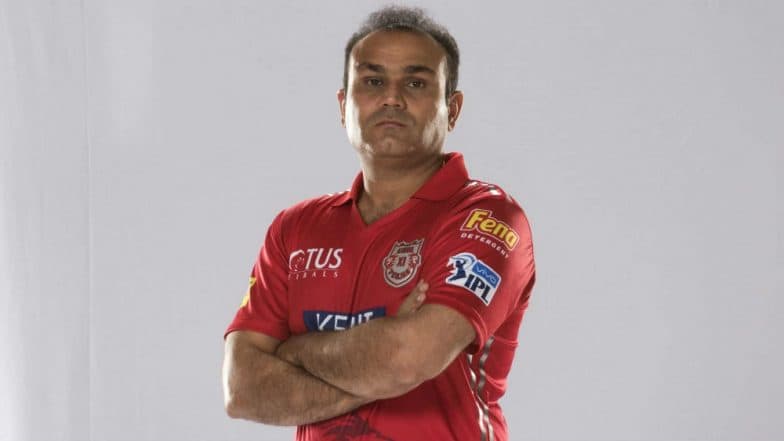 Putting all the rumours to rest, former Indian cricketer Virender Sehwag has said no to going politics ahead of the upcoming Lok Sabha elections 2019. There were some rumours that the former Delhi batsman will be contesting the upcoming elections for Bhartiya Janta Party (BJP) in Haryana. The former cricketer however took to social media networking site Twitter and clarified that he is not interested in politics.
"Some things never change, like this Rumour. Same in 2014, and no innovation even in Rumour in 2019. Not interested then, not interested now. #BaatKhatam #5YearChallenge," Sehwag tweeted along with the screenshots of the reports. Modi Masks Introduced by BJP on NaMo App Ahead of Lok Sabha Elections 2019, Party Says 'Wear Your Passion'
Interestingly, recently in a Times of India report, a senior BJP member revealed that he has been tasked with convincing Sehwag. "Party has already decided on Sehwag. It is now up to the cricketer to give his consent. The leader who has been assigned the job is quite active in NCR and Delhi politics," an unnamed party leader was quoted as saying by TOI.
Some things never change, like this Rumour. Same in 2014, and no innovation even in Rumour in 2019. Not interested then, not interested now. #BaatKhatam#5YearChallenge pic.twitter.com/XhY7TkxfpD

— Virender Sehwag (@virendersehwag) February 8, 2019
This is not the first time that a former Indian cricketer was rumoured to join politics ahead of the elections. During the 2018 Karnataka Assembly Elections, Rahul Dravid and Anil Kumble were reportedly approached by BJP to woo the voters. The duo, however, refused to join the politics and as of now have not joined hands with any political party