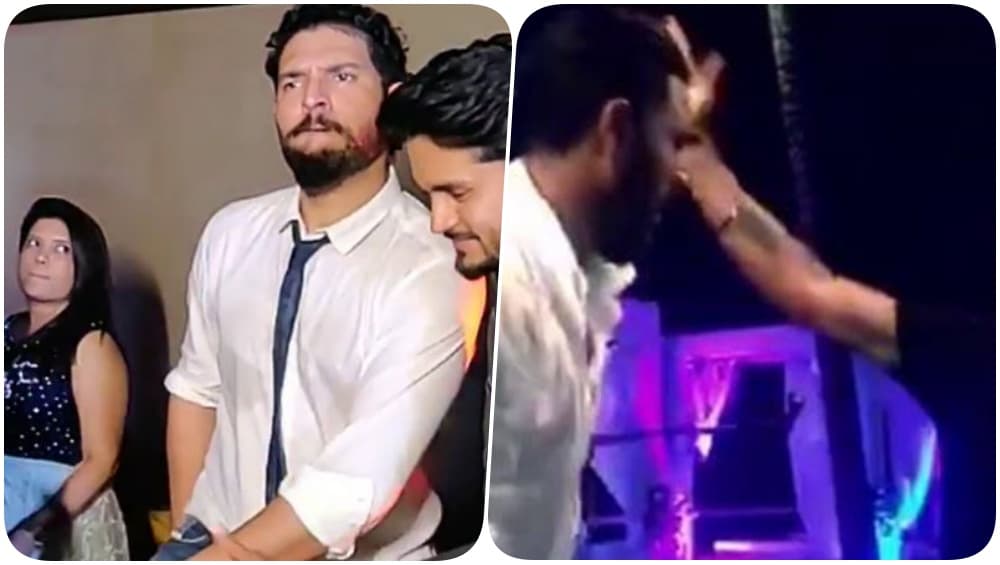 Former Indian cricketer Yuvraj Singh celebrates his birthday on December 12 (Thursday). The veteran cricketer, who played a big role in India's journey to lift ICC Cricket World Cup 2011 and ICC T20 World Cup 2007, turns 38 years old. Yuvraj is one name that every Indian cricket fan knows about. The left-handed batsman hit six sixes off six consecutive balls during Stuart Broad's over during ICC T20 WC 2007. This is the biggest highlight of his career. 
Yuvraj Singh Birthday Special: Seven Facts About the Stylish Left-Hander As he Turns 38.
Yuvraj Singh's contribution to Indian cricket is countless and he has held the Indian flag high multiple times. Other than being a swashbuckling batsman, Yuvraj is also a thrilling entertainer on the dance floor. He has in-built roots of dancing skills which always attract fans. He has been captured on camera shaking a leg many times and here we will look at ten such videos.
1. Singh is King!
2.  With Virat and Anushka
3. Ishant and Yuvi
4. At Manish Pandey's Reception
5. Yuvi and Bhangra!
6. IPL Nights!
7. Moves That Got Us Talking!
8. His Own Wedding!
9. Another one!
10. I am a Disco Dancer! 
Yuvraj Singh played for India from the year 2000 to 2019. The Indian cricketer played 40 Tests, 304 ODIs and 58 T20Is for India during his 19-year-long career. He scored 1900 Test runs, 8701 ODI runs and 1777 runs in T20Is. He is also a left-handed bowler. His bowling style is slow left-arm orthodox. He grabbed 9 wickets in Tests, 120 wickets in ODIs and 29 in T20Is. He best bowling figures in ODIs are 5 wickets for 31 runs. His highest ODI and T20I individual knocks are 150 and 77* respectively. Happy Birthday Yuvraj Singh.