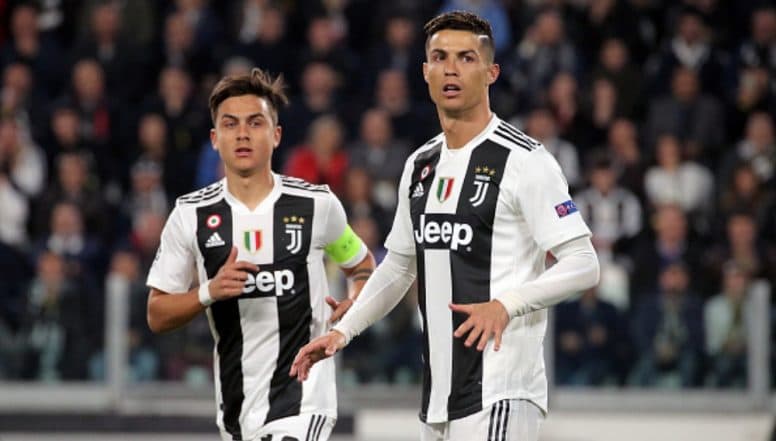 Paulo Dybala's time at Juventus is over and the striker wants to move away from the club for the right reasons. Dybala sought Juventus' teammate Cristiano Ronaldo's advice over the potential move in the player's WhatsApp group. It was CR7 who advised him to join the Red Devils for the upcoming season which would see Romelu Lukaku come to Juventus in a swap deal. Ronaldo from his own experience gave this advice to Dybala. With the kind of experience CR7 has, his advice and words are not taken lightly. CR7 became a champion after his six-year-long sting with Manchester United. Cristiano Ronaldo Honoured With MARCA Leyenda Award; Says, He Hopes to Return to Madrid Soon (See Pics & Video). 
As per a newspaper, post this, Dybala is now ready to sign the dotted line and accept the offer. Lukaku who will be swapped to Juventus very soon and we all know Maurizio Sarri is also an ardent admirer of the striker. Dybala from his 182 appearances has scored 78 goals for the Italian club. The official announcement is yet to come but we are sure that the fans are surely excited with the deal.
As per a few reports surfacing online Dyabala might sign the dotted line in the next 48 hours. Prior to this, there were reports about Dybala staying with the Italian club for this season. Lukaku has agreed to come to Juventus but the transfer would happen only of Dybala goes to Man United. Ole Gunnar Solskjaer had also spoken about his admiration towards Dybala and had said the likes of Lionel Messi or Paulo Dybala can just be picked without the scouts.