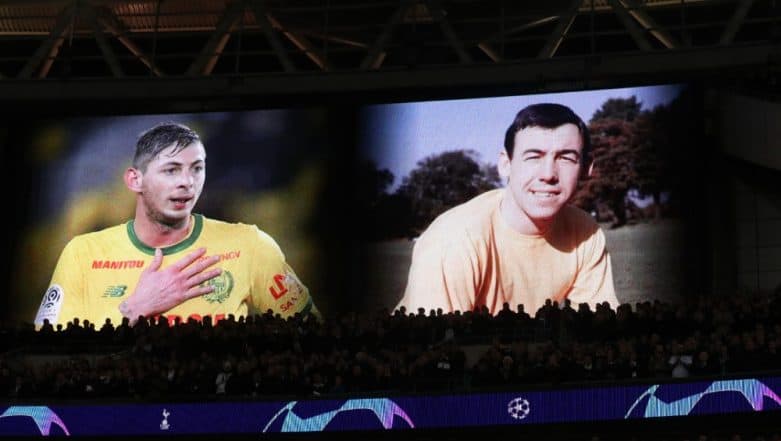 Emiliano Sala and his pilot David Ibbotson were poisoned by carbon monoxide before their plane crashed in the English Channel said a report from the Air Accident Investigation Branch on Wednesday. However, it is still unclear whether the pair died from their exposure to the "deadly" gas in the plane or they were killed from injuries sustained in the plane crash. Brazilian footballer Sala was killed in a plane crash when the private flight he was travelling on went down off Guernsey on January 21, 2019. Cardiff City Footballer Emiliano Sala's Dead Body Found From the Wreckage of Missing Plane.
The 28-year-old footballer, who played for Nantes in the French Ligue 1, had signed for English Premier League side Cardiff City in the winter transfer window of the 2018-19 football season. Sala had agreed for a £15million move from Nantes and was travelling in a Piper Malibu PA-46 flight flown by Mr Ibbotson to meet his new teammates when the crash occurred leading to the eventual death of both the footballer and his pilot. Cristiano Ronaldo, Lionel Messi, Wayne Rooney, Mesut Ozil Pay Tributes to Emiliano Sala.
"It is clear from the symptoms that exposure to CO can reduce or inhibit a pilot's ability to fly an aircraft depending on the level of that exposure," said the report from the investigation branch. The report further states that the results were derived from a blood Test on Sala. Test results revealed that had been exposed to CO- a colourless and odourless gas.
Sala's body was recovered three days after he went missing while the pilot Ibbotson's body is still missing. Reports claim had requested to descend when travelling through Guernsey but then lost control with Jersey Air Traffic Control. An initial search was conducted to find the plane and the footballer but it was later axed before a private-funded search found the plane