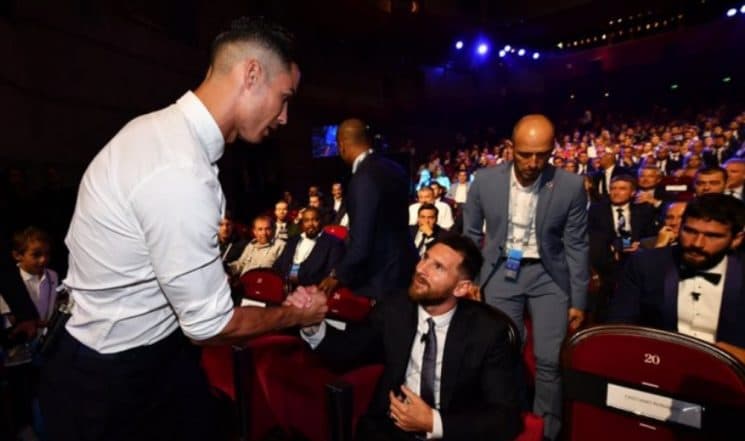 Lionel Messi and Cristiano Ronaldo are the best players and are often compared with each other. However, one cannot come to a conclusion on who amongst the two is better. However, EA Sports' have settled the debate for now and have touted the Argentina player to be a better player between him and Ronaldo. As per the leaked rankings, Messi stands on number one with 94 points whereas, CR7 stands on number two with 93 points. Cristiano Ronaldo REFUSES to Wear Badge Given to him by Serie A For Winning Best Player Award.
Brazil's Neymar Junior is placed on number three with 92 points. CR7 and Messi were given same rankings in FIFA 19 but as per the recent rankings, Portugal forward has slipped one point below. Messi and Ronaldo were last seen together at the UEFA Awards 2019. CR7 went back home without winning any awards. Lionel Messi won the Forward of the Year Award over Ronaldo. Whereas, Virgil van Dijk won the Player of the Year award 2019.
Cristiano Ronaldo and Lionel Messi were quite cordial with each other for the entire evening during the awards. In fact CR7 even extended an invitation to Lionel Messi for dinner. "We shared the stage for 15 years, me and him," Ronaldo said at the Champions League draw. "I don't know that it's ever happened in football, the same two guys, the same stage, all the time. It's not easy. We have a good relationship. We've not had dinner together yet, but I hope [we will] in the future," he added.