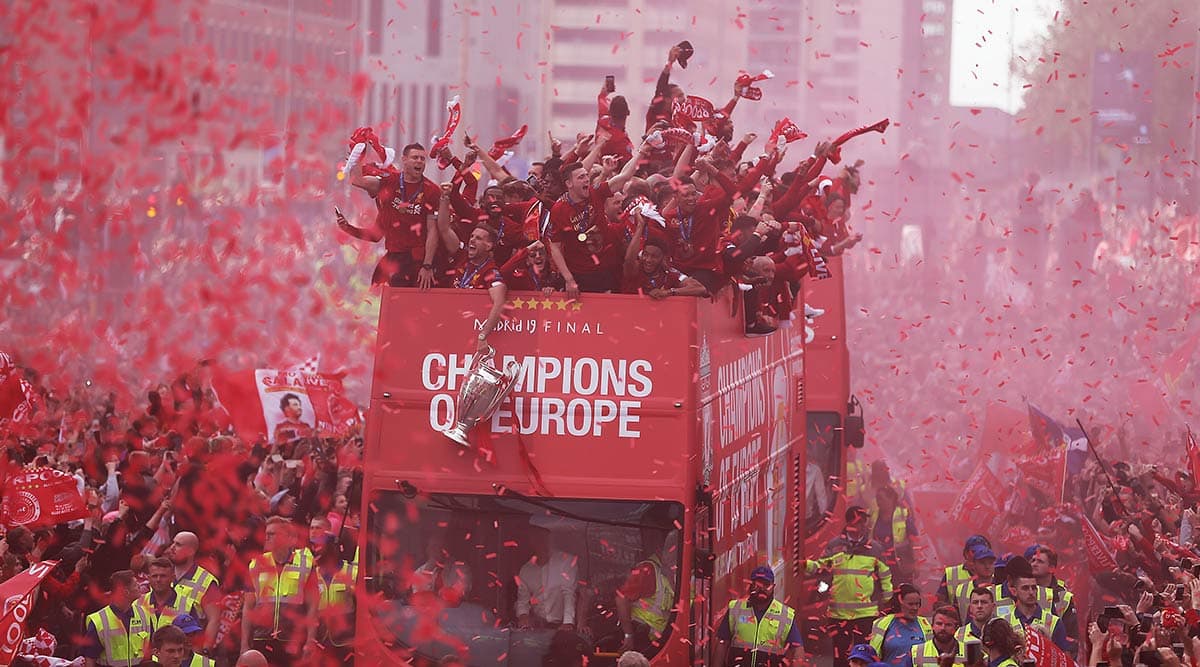 The Barcelona Game! You'd ask any Liverpool FC fan on the dreams they dwelt on in 2019 or the fantasy land they lived in a year that will soon draw to a close and they would narrate an entire 365 days of passion-filled dilemma, hopeful sleepless nights and deriding pre-match days. They could recount drama-filled Anfield nights unfolding right before their gazing eyes. They could delineate historic episodes in its orderly chronicles. But ask them where it all started – the Barcelona game they'll agree. Yet, calling their land of achievement a fantasy realm would be underselling it, Liverpool's achievement will always be greater than any fantasy invention, truer than any far-fetched storyline. It will be the year they stocked a trophy cabinet left vacant and uninhabited for years, the year they became a European elite again. 2019 will always be the year they lost the Premier League but were not scorned at, not ridiculed – the year they reclaimed lost legacy. UEFA Champions League 2019–20 Round of 16: Liverpool to Face Atletico Madrid; Manchester City to Play Against Real Madrid.
It didn't matter when four days into a new year, Liverpool – then the Premier League leaders – gifted Manchester City the domestic league trophy. They lost the title – which had they won would have been their first league title in 29 years – with that 1-2 defeat at City and finished one tormenting point behind. Ahead on wins but behind on points. But it still didn't matter. Undefeated all domestic league season but on that fateful night and it still didn't matter. They were aiming for something bigger, something substantial. Trophies were for mere mortals, Liverpool were aiming for the Gods. And if trophies came along the way, let it be cherry on the cake.
But trophies and legacy came late, first came Barcelona. And Liverpool were wiped off the surface in Spain. They lost 0-3 at Catalonia, outplayed and beaten. Hopes battered and dreams crushed. And in that state, Liverpool stepped out at Anfield – the theatre where dreams were to be produced. "Mentality Monsters" Jurgen Klopp had said of his boys. Set aside the mentality, Jurgen Klopp's tactics, systems and ethos were to be questioned. How humiliating could 0-3 become in 90 more minutes? But you are talking of a Liverpool team that lived and experienced Rome, Paris and Istanbul. They had scored thrice in Champions League semi-finals before but they needed four here against probably the best team with the greatest footballer to have lived on this earth on their side and a cushion of 3-0 lead.
But Liverpool were mentality monsters and to them, burdens didn't matter. They loved chasing and winning when you least though of them to win had become a habit. Divock Origi and Georginio Wijnaldum scored two each, both surprise legends in a tree of great and legacy giants of Anfield. Both had fooled defenders, tricked Barcelona into believing that they were frail, feeble opponents than the Red that enveloped the left-wing. Barcelona believed and were duped. Three of Liverpool's four goals came from the right, including the winner that burst the out of Anfield. That left the world's best player staring into a hopeless realm, his team despondent and inconsolable, his ill-fated coach and his hapless fans, victims of a supernatural Anfield night.
If Liverpool were told they'd win the Champions League in a month's time, they would have believed and boy did they not believe it. Tottenham Hotspur, on their first-ever Champions League final night, were dumped without much ecstasy and Liverpool in that way were champions again. What started at Anfield was completed in Madrid. What looked lost and forever gone was fulfilled in a cross-city, some 554kms away in the country. Liverpool had stocked their trophy cabinet again, Liverpool had reclaimed lost legacy again. That Barcelona game was where it started.