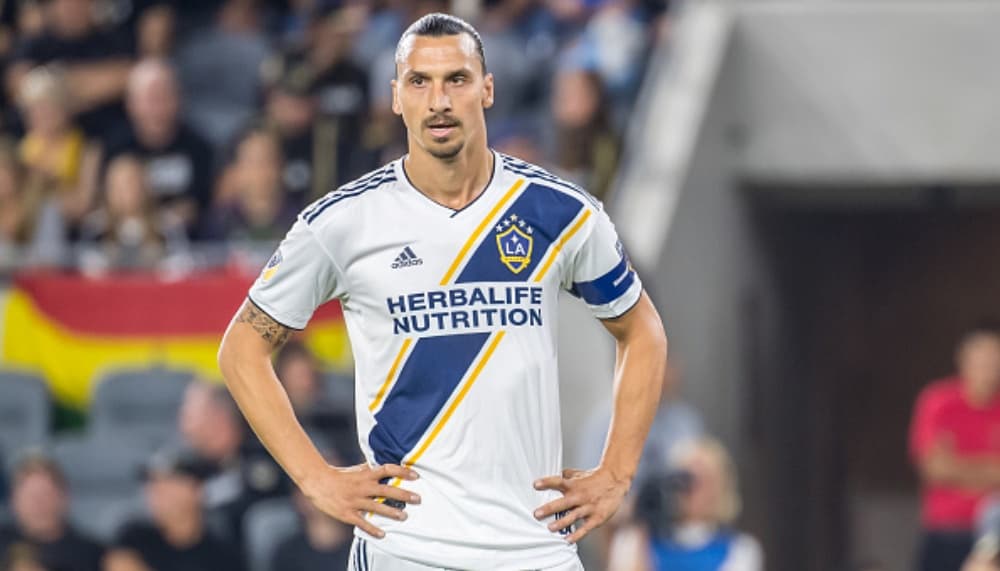 For a while now, Zlatan Ibrahimovic's has been associated with a host of European clubs as his stint with LA Galaxy will come to an end this year. Since then it has been speculated that Ibra might go to Manchester United, Napoli or any other team from La Liga. But now, Says Major League Soccer Commissioner Don Garber has put an end to the speculations and has said that Zlatan will go to his former Italia club AC Milan after his stint with LA Galaxy gets over. Zlatan had joined MLS in 2018 after he ended his two-year-long stint with Manchester United. Zlatan Ibrahimovic Hints at Return to Spain, Shares Video on Social Media Saying 'I Am Coming Back'. 
During an interview with ESPN Garber said, "Zlatan is such an interesting guy. He keeps my hands and inbox full. He's a thrill-a-minute. He is a 38-year-old guy who is being recruited by AC Milan, one of the top clubs in the world." Zlatan was a part of the Italian club for a couple of years between 2010 -12. The former Manchester United player has scored 42 goals from 61 club appearances.
Earlier it was speculated that Zlatan will be returning to Manchester United as he had earlier said that he is always available for the Red Devils.  Even the fans of the Red Devils were demanding for Zlatan's comeback into the squad after they had performed poorly in the matches earlier. Zlatan's last game was against Los Angeles Football Club where LA Galaxy was defeated by 5-3  in the MLS Cup Western Conference semi-finals last month.