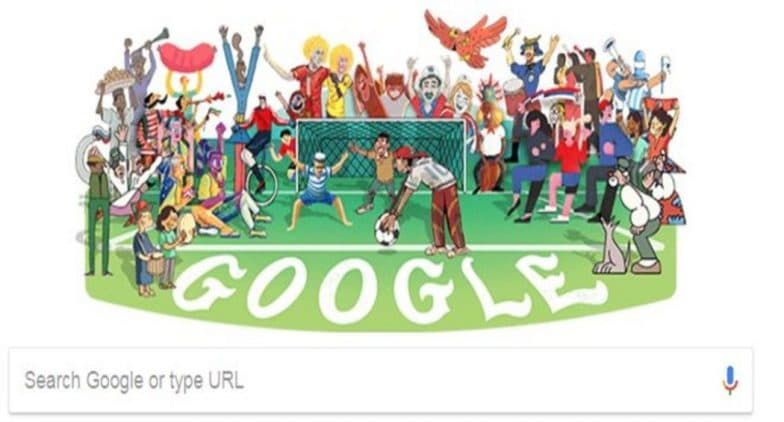 New Delhi, December 12: As the year comes to an end, Google on Wednesday released its 'Year in Search 2018' report to list down the most searched terms in their respective categories. In the top ten list, as far as the search result in India is concerned, Google has released the top 10 searches for categories like "Movies", "songs", "Near Me", "How to...", "what is...", "sports events", "personalities" and also an "overall" list, says Google Zeitgeist list. Google Year in Search 2018: Statue of Unity, Karnataka Election Results Among Top 5 Searched News Items in India.
In the top ten list of 'overall' section, entertainment and sports dominated the top search queries. Search for children based shows also made into the top ten list. Google CEO Sundar Pichai shared a heartfelt video and wrote, "In a year of ups and downs, the world searched for "good" more than ever before. Here's to all the good moments from 2018 and all the people who searched for them." India's #MeToo Movement Shines on Google Trends: Watch This Interactive Global Map With Live Searches.
Watch Video:
In a year of ups and downs, the world searched for "good" more than ever before. Here's to all the good moments from 2018 and all the people who searched for them. #YearInSearch https://t.co/hj2FnX4mR4

— Sundar Pichai (@sundarpichai) December 12, 2018
Let us look below at the top 5 Searches made under the overall category for India in the year 2018:
FIFA World Cup 2018: The 21st edition of FIFA World Cup is the most searched term in India. FIFA which takes place every four was held in Russia from 14 June to 15 July 2018 with an estimated cost of 14.2 billion. France won the football world cup by defeating Croatia 4-2 in the final.
Live Score: With a rapid increase in digitalisation, India is witnessing a huge turnover. People are now preferring a new form of media rather than traditional ones. The 2018 Google Year in Search has featured a 'live score' in the top search trends as people are people now preferring to watch sports, entertainment shows, elections in their mobile phones.
IPL 2018: The eleventh edition of the Indian Premier League (IPL) 2018, which began on April 7 and culminated on May 27, featured a total of eight teams. Mahendra Singh Dhoni-led Chennai Super Kings lifted the trophy by for a record third time by defeating Sunrisers Hyderabad. This edition of IPL witnessed the return of Chennai Super Kings and the Rajasthan Royals after serving two years of suspension.
Karnataka Election Results: The 2018 Karnataka Legislative Assembly election was a hard-fought battle for 222 constituencies in the state. The quest for knowing the poll results, resulted it to gain the fourth spot in the Google Trends 2018 overall list.
Baal Veer: Baal Veer, a children fantasy series that broadcasted on SAB TV from 8 October 2012 to 4 November 2016, and aired 1111 episodes, managed to gain the fifth spot in the list. Currently, the show is off air but repeat telecast airs on Sony Pal and Tamil dubbed version of the show airs on Chutti TV.
The other top five searches for the overall list are Big Boss, Robot 2.0, Asia Cup 2018, Motu Patlu, and Asian Games 2018. The search giant has provided top-ten lists across pop cultures, music, sports, politics, music and news among others for most of the countries.