A day ahead of Apollo 11's 50th anniversary, Time has joined search engine Google in making it memorable through augmented reality. The magazine has introduced an AR experience called 'Landing on the Moon' to let users relive the landing with complete audio, explore the moon surface and even let you stand with Neil Armstrong while he planted the American flag. 50th Anniversary of Moon Landing: Google Doodle Celebrates Golden Jubilee of Apollo 11's Mission to The Moon With Animated Video.
Time billed it as the world's most accurate 3D recreation of the moon landing to date. "Told in two chapters, Landing on the Moon allows you to witness Neil Armstrong and Buzz Aldrin's landing from three breathtaking points of view; in Chapter 2, you can explore the surface of the moon, walk to the foot of the lunar module, and watch within inches of Neil Armstrong's spacesuit as he plants the flag," Magazine said in a post. Moon Landing 50th Anniversary: 13 Spectacular Facts About NASA's First Moon Mission and Apollo 11.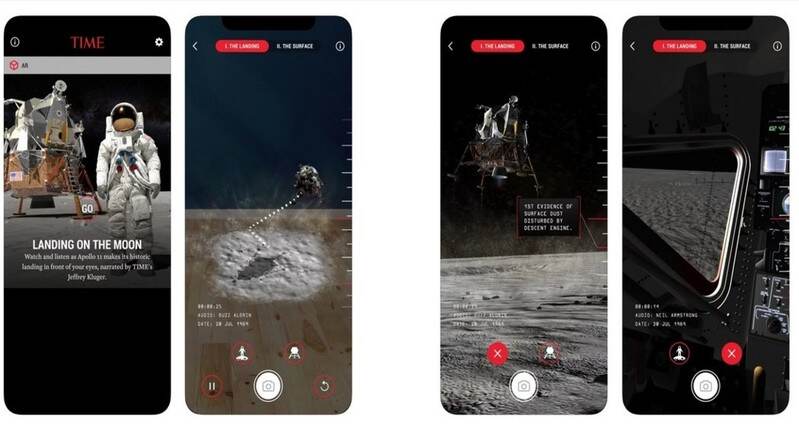 The AR will give you a sense of presence and make you understand Apollo 11 moon mission more better. If you are planning to experience Landing on the Moon, it is available on Android and iOS devices in the TIME Immersive application. The TIME Immersive app is an Augmented Reality and Virtual Reality App, which tries to create cinematic recreation of historic events and stories.