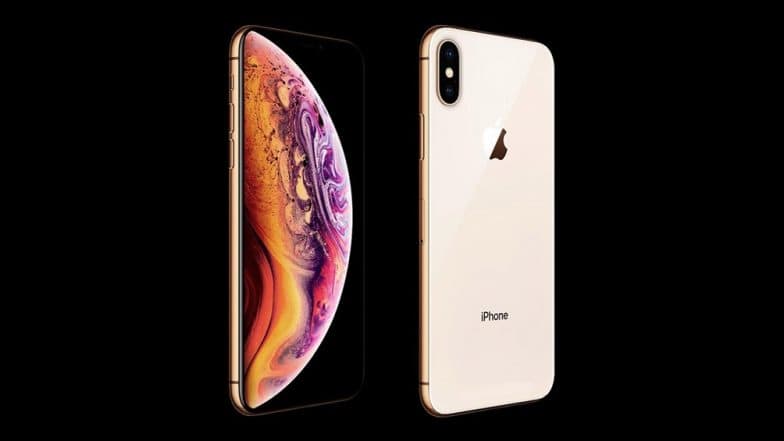 The problems for the Cupertino-based tech giant seems to be increasing as each day is passing by. Firstly, the new 2018 Apple iPhones are not showing great numbers in terms of sales; secondly, the China courts granted Qualcomm an injunction against Apple. And now, a lawsuit has been filed against the company wherein the iPhone maker is accused of lying about the display specifications in iPhone X, iPhone XS & XS Max. Apple Will Be Updating iPhones' Software in China To Avoid Ban - Report
The lawsuit has been filed by two plaintiffs in the US District Court of Northern California. They alleged that Apple has falsely advertised regarding the screen sizes and display pixel counts in its iPhone X, iPhone XS and iPhone XS Max smartphones. Seeking class-action status, the two plaintiffs have filed a lawsuit against Apple. As far as the American tech giant is concerned, the company didn't respond immediately for comment.
The suit alleges that American tech giant made false claims about the screen size by counting non-screen areas such as notch and corners. According to the complaint, which is approximately 55-page, the new line of iPhones is not 'All Screen' as marketed by the company. For instance, the screen size of the new Apple iPhone X is supposed to be 5.8-inches, but the plaintiffs claimed that it measured just 5.6875 inches. Apple iPhone XS, iPhone XR Sales Could Be Banned in China, As Qualcomm Urges Chinese Courts to Act on Patent Violation.
The lawsuit also alleges that iPhone X series phones, which includes iPhone X, iPhone XS and iPhone XS Max have lower resolution than marketed by the company. The company advertised that iPhone X comes with a resolution of 2346x1125 pixels. According to the complaint, the product doesn't contain true pixels with red, green and blue subpixels in each pixel. The iPhone X has only two subpixels per pixels that are lesser than the advertised. The lawsuit also alleges that iPhone 8 Plus carried higher-quality screen than iPhone X.
Moreover, this is not the first time Apple has been sued over its products. Earlier this year in March, dozens of customers filed 59 separate lawsuits over software tweak that throttles some older iPhones.