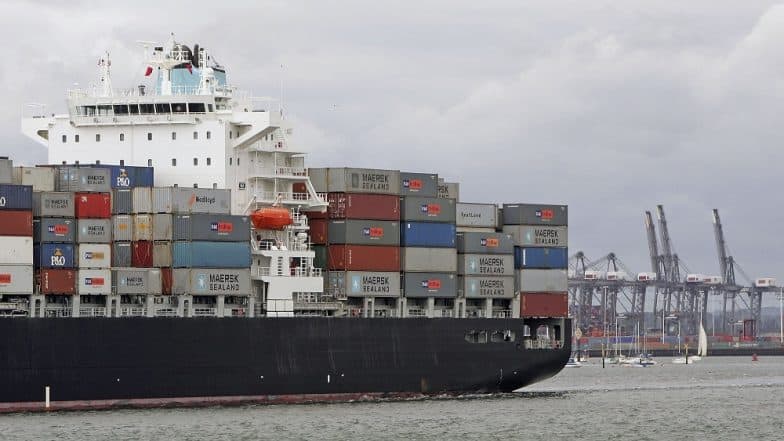 London, November 7: The immigration authorities in the United Kingdom intercepted the entry of 21 illegal immigrants "from Vietnam", including 15 children, who were hiding inside a refrigerated lorry carrying sparkling water. The group was intercepted at the Newhaven port in Sussex. The lorry driver, identified as a Romanian national, has been arrested and charged with assisting unlawful entry.
Out of the six adults among the illegal immigrants group, two have been deported immediately by the authorities, whereas, four others were sent to the detention centres. While the identities are yet to be confirmed, the duo who have been removed from UK are reported to be men aged 18-year-old and 27-year-old respectively. Modern Slavery Cases in UK up by 27% in 2017-18.
The children, though intercepted from a ice-cold lorry, did not require any immediate medical treatment. Their custody has been granted to the social services department. The youngest among them is reported to be aged 12.
While the origin of the illegal immigrants was yet to be confirmed by the authorities, reports citing top officials said they belonged to Vietnam.
The lorry through which they attempted to infiltrate had arrived from French port of Dieppe.
The Theresa May-led government in the UK has adopted a staunch action-plan to thwart the entry of illegal immigrants, while also identifying those who are present on the UK soil without legal permit. To ascertain the exact number of illegal immigrants in the nation, the Cabinet had last month commissioned the task to the Office for National Statistics.