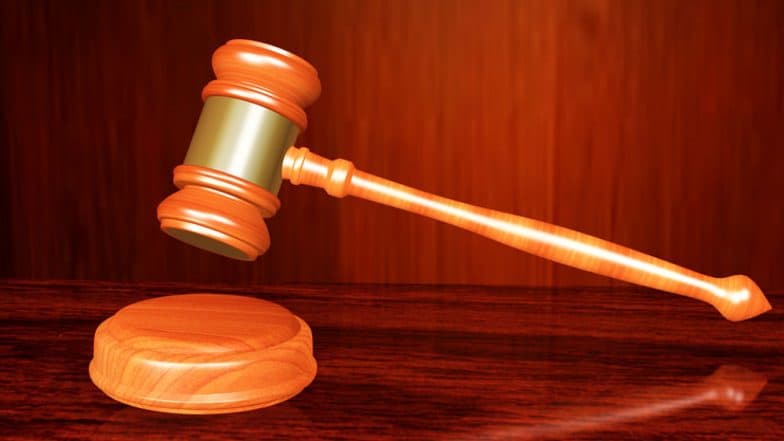 In a world, where sexual offences are only increasing, Alabama's new bill could at least cause some fear among the perpetrators before they commit such crimes. The bill known as HB 379, would require child sex offenders to undergo chemical castration before being released from prison. The bill makers believe that if it is passed (awaiting the governor's signature), the number of child sexual abuse could reduce, making potential offenders think twice before they commit such heinous act. Chemical castration has been touted recently as a way to prevent convicted paedophiles from harming children. But how does it work and how common is it? Let us understand a bit more about the Alabama bill HB 379 and chemical castration. German Parents Sexually Abuse Infant Son; Baby Fitted With Artificial Anus Due to Multiple Injuries. 
What is Chemical Castration?
Chemical castration is the use of "anaphrodisiac," drugs, to lower sexual desire and libido. The minimum treatment last for three to five years. It is unlike surgical castration, which involves the removal of genitals and sterilisation. Studies also say that chemical castration stops being effective after it is discontinued. However, it might have some severe side effects such as osteoporosis, cardiovascular disease, depression, hot flashes and anaemia because of the drugs.
Alabama Bill HB 379
The bill, HB 379 was introduced by Republican state Rep. Steve Hurst. According to the legislation, the bill targets child sex offenders, older than 21 years whose crimes involve anyone under 13 years. "They have marked this child for life and the punishment should fit the crime," Hurst said to WIAT-TV in Birmingham. The sex offenders would be required to pay for the treatment, administered by the Department of Public Health. A refusal to the procedure, would constitute a violation of parole. "If we do something of this nature it would deter something like this happening again in Alabama and maybe reduce the numbers," said Hurst in the same report. Chemical Castration to Be Carried out on First 2,000 Convicted Pedophiles of Kazakhstan. 
The bill might face a challenge at the legislature. Attorney Raymond Johnson reported that child molestation is already a serious crime, punishable with prison time and probation after parole. "They're going to challenge it under the Eighth Amendment Constitution," Johnson was quoted in CBS42. "They're going to claim that it is cruel and unusual punishment for someone who has served their time," he added.
The bill HB 379 has reportedly been sent to Republican Gov. Kay Ivey's desk over the weekend and awaits her signature. Reports further suggest that several states have passed chemical castration bills in the United States, but is not known how often the practice is used.