The Scandinavian country of the Kingdom of Denmark has become the latest European nation to ban the full-face veil worn by Muslim women in public places. The ban which has been slammed by human rights advocates impacts those wearing the niqab or the burqa but not those who wear the hijab i.e. a simple headscarf. The Danish government said it is not aimed at any religions and does not ban headscarves, turbans or the traditional Jewish skull cap.
The law passed with a strong majority of 75 votes to 30 with 74 absentees in the Danish parliament on Thursday and will come into effect from August 1 of this year. The wording of the new law does not specifically mention Muslim women but says that "anyone who wears a garment that hides the face in public will be punished with a fine".
The legislation allows people to cover their face when there is a "recognisable purpose" such as cold weather or complying with other legal requirements, for example using motorcycle helmets under Danish traffic rules.
Those found violating the law will be fined with 1,000 kroner ($157), with fines ten times higher for repeat offenders or jailed for up to six months.
After the law was passed, Denmark's Justice Minister Søren Pape Poulsen said: "In terms of value, I see a discussion of what kind of society we should have with the roots and culture we have, that we don't cover our face and eyes, we must be able to see each other and we must also be able to see each other's facial expressions, it's a value in Denmark."
Amnesty International has described the Danish vote as a "discriminatory violation of women's rights". Gauri van Gulik, Amnesty International's Europe director, said of the Danish decision: "All women should be free to dress as they please and to wear clothing that expresses their identity or beliefs. This ban will have a particularly negative impact on Muslim women who choose to wear the niqab or burqa.
"While some specific restrictions on the wearing of full-face veils for the purposes of public safety may be legitimate, this blanket ban is neither necessary nor proportionate and violates the rights to freedom of expression and religion," she added.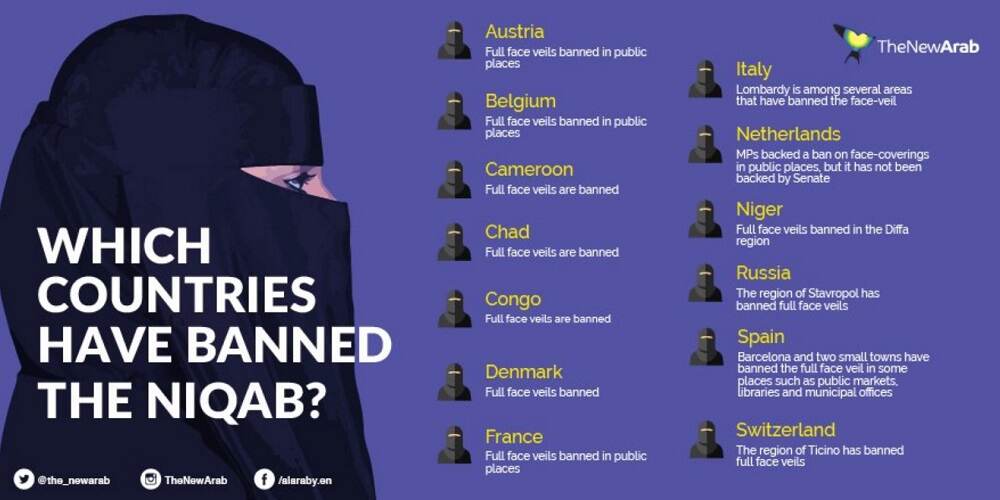 With the law in place banning facial coverings, Denmark follows in the steps of France who first implemented such a ban way back in 2011. This move was then followed by Belgium, Austria, Bulgaria and a similar law is pending approval in the Netherlands. The European Court of Human Rights had last year upheld the Belgian ban on full-face veils, saying that maintaining communal harmony trumped the individual's right to religious expression.