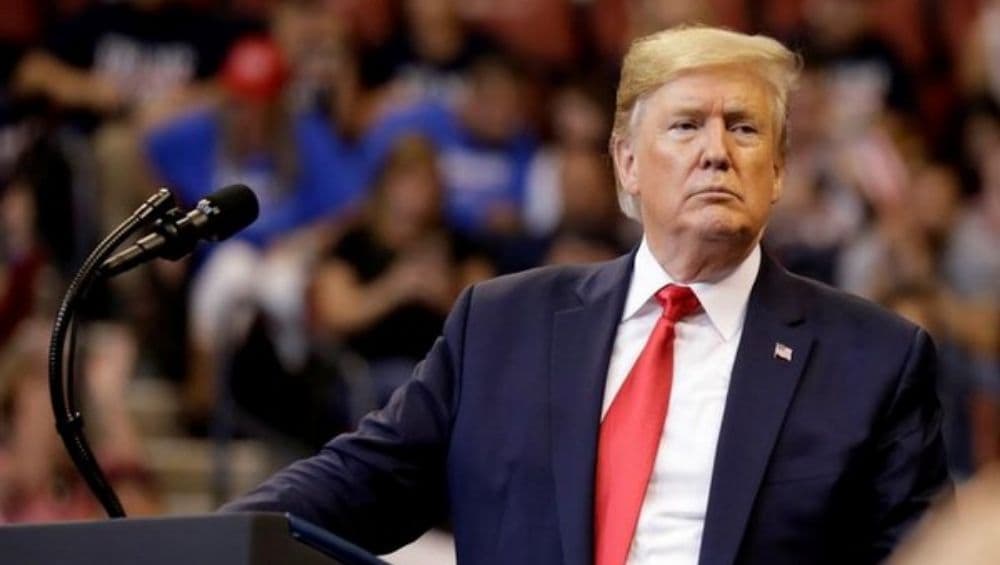 Washington, December 19:  In the latest news, the majority in House voted for second impeachment charge against US President Donald Trump for obstruction of Congress. The House of Representatives passed two articles of impeachment against US President Donald Trump. Majority in House voted to impeach Donald Trump for abuse of power and obstruction of Congress.
Trump thus became the third US president in history to be impeached by the House of Representatives. He will face a trial in the Senate which will decide whether he remains in office. The impeachment proceedings were initiated against him by House Speaker Nancy Pelosi. Donald Trump Impeachment Voting Live Streaming: Watch House of Representatives Decide Fate of US President Through Historic Vote.
Trump had accused the Democrats of an "unprecedented and unconstitutional" abuse of power as he described himself as a victim of an "illegal, partisan attempted coup." Trump, in a statement issued earlier in the day, said the action initiated against him by the Democrats is "politically motivated". The President further claimed that he would not even be watching the impeachment vote as the numbers favour the Democrats.
Check ANI tweet:
The House of Representatives has passed two articles of impeachment against US President President Donald Trump. pic.twitter.com/4CKUtaFRSG

— ANI (@ANI) December 19, 2019
After the House of Representatives voted in favour of impeaching Trump, the proposal to remove the President would be forwarded to the Senate. The impeachment proceedings against US President was initiated after the Intelligence intercepted his conversation with Ukrainian counterpart Volodymyr Zelensky.
Trump in a series of tweets on Wednesday said, "They just wanted to get at the President. They had no intention of having a proper investigation. They couldn't find any crimes so they did a vague abuse of power and abuse of Congress, which every administration from the beginning has done."