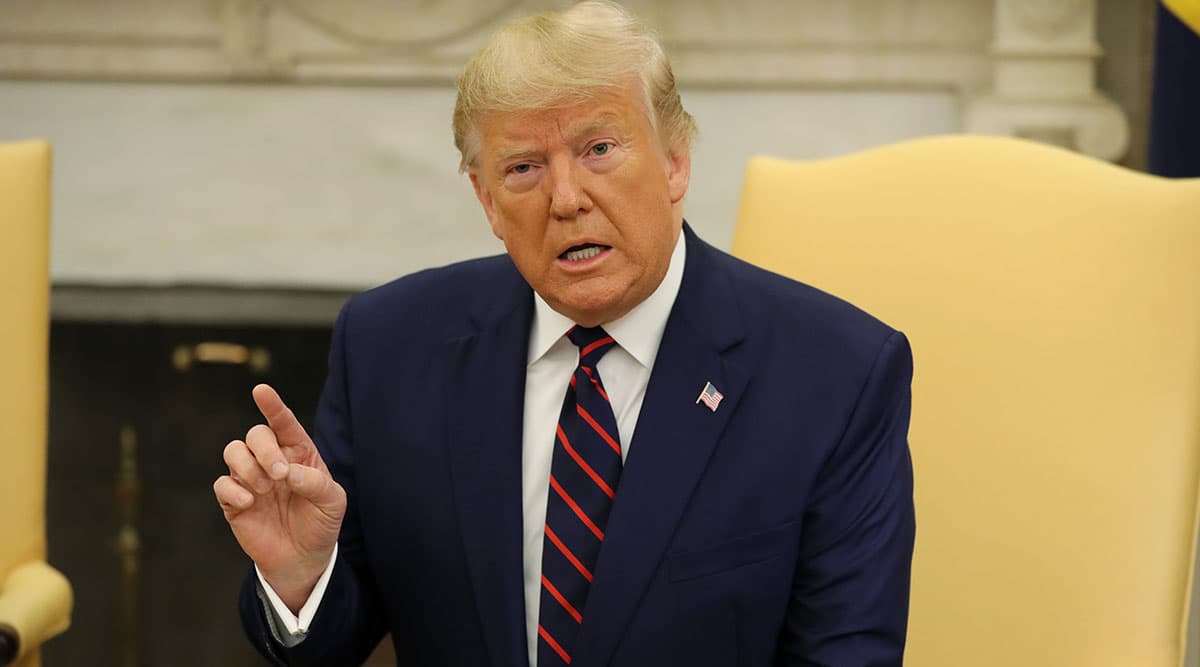 Washington DC, January 8: Hours after Iran attacked the United States military base in Iraq, claiming to kill 80 US soldiers, President Donald Trump said that the US army did not suffer any casualty. In his address to the nation, Trump said, "No Americans were harmed in last night's attack by the Iranian regime. We suffered no casualties. All our soldiers are safe, only minimal damages were sustained at our military bases." Iraq: Pro-Iran Factions Ramp Up Threats Against US After Tehran's Ballistic Missiles Attack on American Troops.
Minutes after Iran's attack, Trump issued a late-night statement via Twitter, saying, "All is Well." The US President tweeted, ""All is well! Missiles launched from Iran at two military bases located in Iraq. Assessment of casualties & damages taking place now. So far, so good! (sic)," Trump said in his initial reaction Twitter. "We have the most powerful and well-equipped military anywhere in the world, by far! I will be making a statement tomorrow morning (sic)."
Live Streaming of Donald Trump's Address:
The US Defence Department, which took cognizance of the attack, said that an assessment was being made of the casualties and damages inflicted. Iran's Supreme Leader Ayatollah Ali Khamenei termed the attack as "slap in the face" of the US. According to reports, Iran launched 22 missiles at Iraqi bases at 1:30 local time at al-Asad and Arbil air bases in Iraq.
The tensions between the US and Iran escalate after senior Iranian commander of Revolutionary Guards General Qaseem Soleimani was killed in US Drone attack on Friday. On Saturday also, Iraq launched a missile attack on the US military base in Green Zone area in Iraq, but that time no casualty was reported.