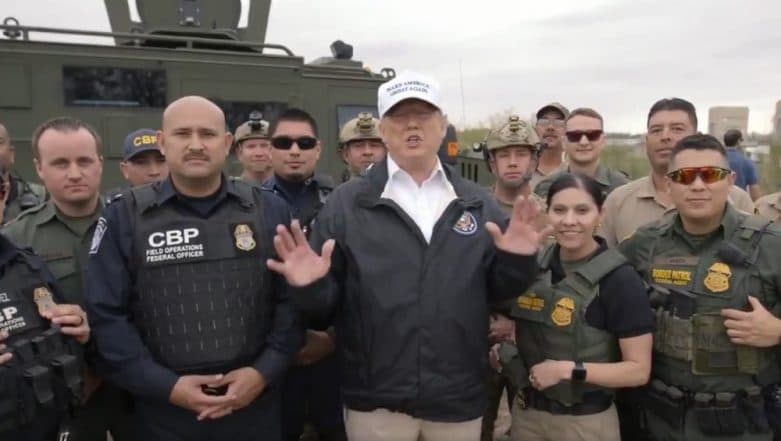 As the US government shutdown has now reached its 20th day with no end in sight, US President Donald Trump has announced that he will skip the World Economic Forum in Davos, Switzerland as he has not reached a resolution with Democratic Party leaders.
Donald Trump said, "If the shutdown continues, I won't go." "I intended to go and speak in front of the world financial community in Davos. That's still on, but if the shutdown continues ... I won't go. I had planned to go, it's been very successful when I went. We have a great story to tell," Trump told reporters before leaving the White House to visit Texas. Trump later tweeted that he had cancelled his Davos trip.
Because of the Democrats intransigence on Border Security and the great importance of Safety for our Nation, I am respectfully cancelling my very important trip to Davos, Switzerland for the World Economic Forum. My warmest regards and apologies to the @WEF!

— Donald J. Trump (@realDonaldTrump) January 10, 2019
The World Economic Forum Annual Meeting in Davos brings together the heads and members of more than 100 governments, top global executives, leaders of international organizations and NGOs to discuss the global economic scenario. It is scheduled to be held from January 22-25 in Davos, Switzerland.
Trump's tweet is a sign that he believes the US government shutdown could last at least another 11 days. The current government shutdown is the 2nd longest in U.S. history. If the shutdown goes through Saturday, it will become the longest ever.
The US President tweeted out his cancelling of the Davos trip enroute to the Texas-Mexico border where he makes another push to get Democrats to include a $5 billion allowance for his border wall.
From the Southern Border.... pic.twitter.com/Vgsf5nEZUH

— Donald J. Trump (@realDonaldTrump) January 10, 2019
The border wall with Mexico was a key election campaign promise for Trump and he has in recent months painted the illegal immigration across the U.S.'s southern border as a national emergency.