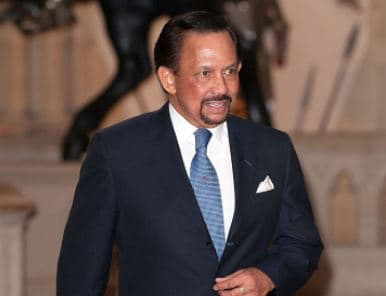 Bandar Seri Begawan, March 29: A new law which will come into effect from next week in the southeast Asian kingdom of Brunei will punish people for gay sex and adultery. Beginning on April 3, 2019, if any individual found guilty of this offence will be stoned to death in Brunei. The draconian comes under that Islamic sharia law which was on hold for nearly four years in the country.
The new law was announced in 2014 and has been rolled out gradually. The latest implementations were announced in the Brunei attorney general's website on December 29, 2018. The law has been receiving heavy criticism from all the corners of the world. Foreign media and several celebrities have also slammed the law.  George Clooney Bats for LGBT Rights; Calls for Hotel Boycott over Brunei's New Law to Stone Gays to Death.
"Brunei must immediately halt its plans to implement these vicious punishments, and revise its Penal Code in compliance with its human rights obligations. The international community must urgently condemn Brunei's move to put these cruel penalties into practice," Rachel Chhoa-Howard, Brunei Researcher at Amnesty International, said in a statement.
Since the country was a British colony, homosexuality has been illegal, but this new law makes it punishable with death.
The Brunei government website quoted Sultan Hassanal Bolkiah as saying "His Majesty the Sultan and Yang Di-Pertuan of Brunei Darussalam, in the [command], asserted that in carrying out the Laws of Allah, the nation does not expect other people to accept and agree with it, but that it would suffice if they just respect the nation in the same way that it also respects them."
The country has already banned Alcohol and there are also punishments for failing to pray on Fridays. However, the implementation of these laws has been slowed due to heavy backlash from the international community.
Reacting to the law, American actor George Clooney has called for a boycott of hotels worldwide having links to Brunei. The actor criticised the southeast Asian kingdom for passing the law that will allow gays to be stoned to death. "In the onslaught of news where we see the world backsliding into authoritarianism this stands alone," the actor wrote.