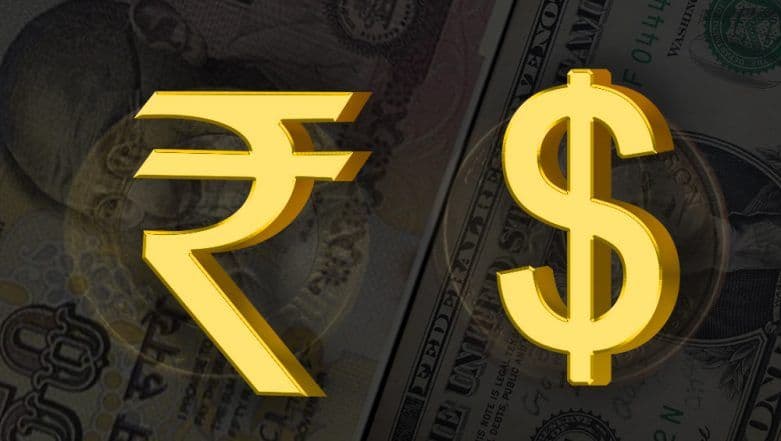 Washington, March 8: In a trend that stands out from amongst the U.S.'s macro trade trends, the country's trade deficit with India decreased by nearly seven per cent in 2018 as compared to the previous year, according to the latest official figures. This statistic was released just days after US President Donald Trump announced his decision to end a preferential trade status granted to India.
According to the latest figures, the U.S. recorded a decrease in its deficit from USD 22.9 billion in 2017 to USD 21.3 billion in 2018 in its trade with India. The latest figures were revealed by the Bureau of Economy Analysis on Wednesday.
This figure stands out for the U.S. as its total goods deficit hit USD 891.3 billion in 2018, the largest in United States' trading history. America's goods deficit with China hit a record USD 419.2 billion in 2018.
These numbers are a blow to Trump's trade policies as he has imposed tariffs on a slew of products and countries in order to reduce his country's burgeoning trade deficit. Trump introduced a steel and aluminium import tariff to reduce imports as well as boost the manufacturing and purchase of American steel products. He has also got into a multi-billion dollar trade war with China which has seen the two countries introduce reciprocal trade tariffs on over $200 billion worth of products.
President Trump notified Congress on Wednesday of his "intent to terminate" trade benefits for India and Turkey under the Generalised System of Preferences (GSP) eligibility criteria to aid American manufacturers. Under the United States GSP programme, nearly 2,000 products including auto components and textile materials can enter the US duty-free if the beneficiary developing countries meet the eligibility criteria established by Congress. He had accused India of imposing high-tariffs on American-made goods and called it unfair.
India was the largest beneficiary of the programme in 2017 with USD 5.7 billion in imports to the US given duty-free status and Turkey the fifth largest with USD 1.7 billion in covered imports, according to a Congressional Research Service report issued in January.
Opposition Democratic party were quick in criticising President Trump. "Today's announcement that the merchandise trade deficit for 2018 topped USD 891 billion shows that the President has flunked the test he set for himself," said House Majority Leader Steny H Hoyer.
Alliance for American Manufacturing president Scott Paul in a statement criticised President Donald Trump for his polices that has resulted in a record trade deficit. "Perhaps Donald Trump will now discover that tweets and bluster alone won't dramatically shrink the trade deficit," he said. "The selective interventions of the administration on trade have been helpful to key sectors, but these actions haven't put a dent in the massive deficit. The administration's fiscal policies have helped to boost the trade deficit, as has its reluctance to engage more actively in exchange rate misalignment," he said.
"If the president wants to back his words with actions, any trade deal with China will insist on dramatic, structural changes in Beijing's state-led economy, which have contributed to massive industrial overcapacity in key sectors. The next few weeks of negotiations with China are critical to the future of American manufacturing. We can't afford a deal that doesn't deliver real and lasting change," Paul said.