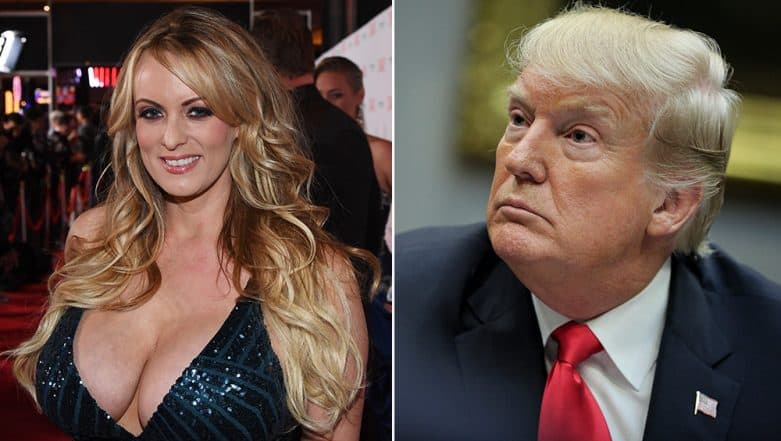 A U.S. federal judge dismissed Stormy Daniels' defamation lawsuit against U.S. President Donald Trump. He ruled that the U.S. President's tweet attacking the porn star's credibility was free speech protected by the Constitution.
Daniels sued Trump after he said in a tweet that her story of a man threatening her not to come forward with her story of her alleged affair with Trump was "a total con job."
Daniels argued Trump's tweet, posted April 18, "attacks the veracity of her account" of the incident and that Trump's statement was "false and defamatory, and that the tweet was defamation ... because it charged her with committing a serious crime," District Judge S. James Otero wrote in his opinion Monday.
A sketch years later about a nonexistent man. A total con job, playing the Fake News Media for Fools (but they know it)! https://t.co/9Is7mHBFda

— Donald J. Trump (@realDonaldTrump) April 18, 2018
But the federal judge sided with the U.S. President's right to exercise his right to free speech.
"The Court agrees with Mr. Trump's argument because the tweet in question constitutes 'rhetorical hyperbole' normally associated with politics and public discourse in the United States. The First Amendment protects this type of rhetorical statement," Otero wrote," Judge S. James Otero of U.S. District Court in Los Angeles wrote in a 14-page ruling.
"Any strongly worded response by a president to another politician or public figure could constitute an action for defamation. This would deprive the country of the 'discourse' common to the political process."
Daniels' attorney, Michael Avenatti, responded to the ruling on Twitter and said: "Daniels' other claims against Trump and Cohen proceed unaffected. Trump's contrary claims are as deceptive as his claims about the inauguration attendance."
Avenatti filed an appeal against the ruling in Daniels' defamation case against Donald Trump.