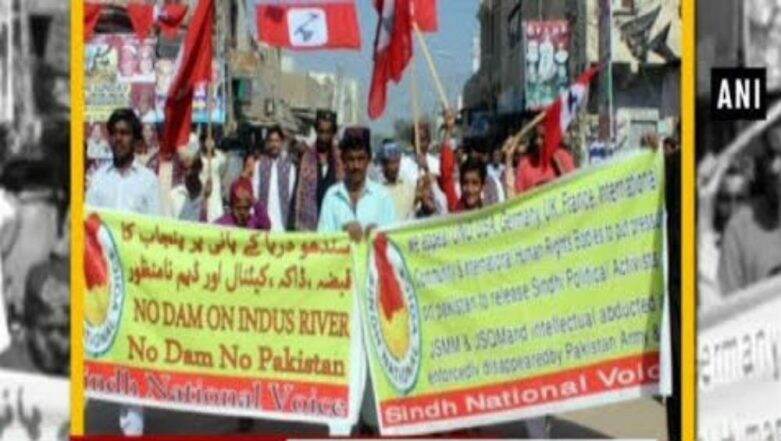 Nawabshah, December 03: Sindh National Voice (SNV) activists took out a cultural protest rally in Nawabshah against the construction of dams and canals on Indus River and enforced disappearance in Sindh. Condemning the dam construction campaign, the group of activists also demanded the release of all Sindhi political activists, who became the victim of enforced disappearance in Sindh.
An SNV activist said that Sindh has the rightful claim on the 75 per cent water of Indus River which was agreed upon by Sindh and Punjab under British Rule in the Water Accord of 1945. He further said, "Punjab has been constructing dams and canals on Indus against the will and interests of Sindh. It has violated all water treaties between the two nations and has stolen the share of Sindh for more than seven decades." Construction of Dam on Indus River Illegal, Says Sindhi Activists.
He also demanded the safe release of all missing Sindhi political activists, students, and intellectuals. "We appeal to the international community, United Nations Organisation, and international human rights bodies to stop Pakistan from persecuting Sindhi political activists, committing grave atrocities, human rights violations against Sindhi people," he added.