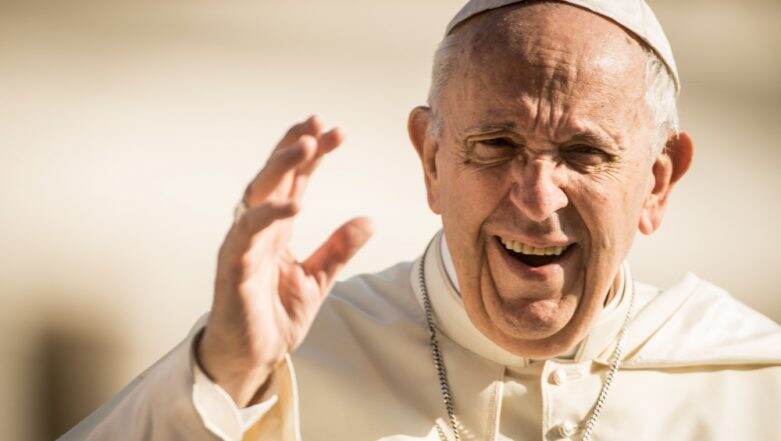 Pope Francis in a book yet to be published said that gays in the clergy "is something that worries me". The sovereign of the Vatican City State expressed concern over homosexuality being considered a "fashionable" lifestyle. Italian daily Corriere della Sera's website quoted excerpts of the book that Francis gave on religious vocations.
Pope Francis was quoted as telling his interviewer, a missionary priest, Fernando Prado, "In our societies, it even seems homosexuality is fashionable. And this mentality, in some way, also influences the life of the church." Referring to future priests, the pontiff said, "The issue of homosexuality is a very serious issue that must be adequately discerned from the beginning with the candidates." Pope: Parents of Gay Kids Shouldn't Condemn Them.
He also said, "This is something I am concerned about, because perhaps at one time it did not receive much attention." Francis said describing homosexuality within the walls of seminaries and other religious places as 'a very serious question.'  He also said, "we must very much take care of human and sentimental maturity" when training priests.
The Pope said, "It can happen that at the time perhaps they didn't exhibit [that tendency], but later on it comes out. In consecrated and priestly life, there's no room for that kind of affection. Therefore, the church recommends that people with that kind of ingrained tendency should not be accepted into the ministry or consecrated life." Little Girl Kissed By Pope Francis Miraculously Recovers From Brain Tumour.
He said, "The ministry or the consecrated life is not his place." We "have to urge homosexual priests, and men and women religious, to live celibacy with integrity, and above all, that they be impeccably responsible, trying to never scandalise either their communities or the faithful holy people of God. It's better for them to leave the ministry or the consecrated life rather than to live a double life."
In 2016, a decree on training Roman Catholic priest stated those should refrain from sexual acts, barred homosexuals and support to "gay culture". The church had voiced a similar opinion in 2005 also. The Roman Catholic church believes being homosexual as a sinful act according to The Bible. Earlier this year in May, Pope had Francis reportedly told a Chilean survivor of clerical sexual abuse that God made him that way. He was quoted as saying, "God made you like this and loves you like this and it doesn't matter to me. The pope loves you like this, you have to be happy with who you are."