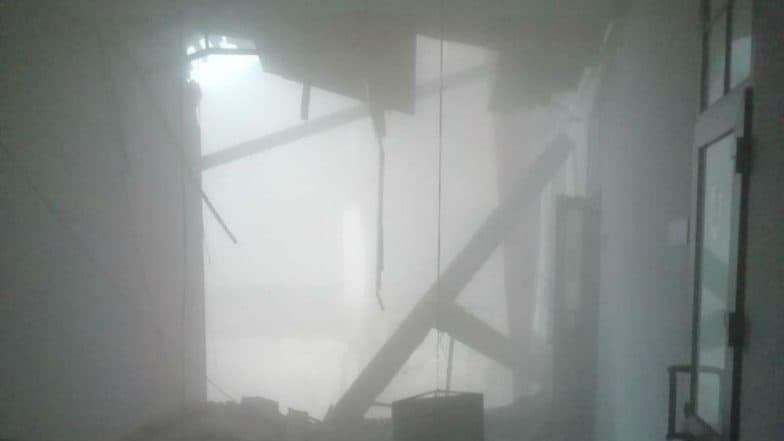 Moscow, February 16: Several people are feared trapped several floors of a university's building collapsed in St Petersburg, Russia. Over 80 people have been rescued so far. The collapse occurred at the Information Technologies, Mechanics and Optics University on Saturday afternoon, according to local time.
According to Russia-based RT, as many as 21 people may have been trapped under the rubble. Three floors of the five-storey university building reportedly came crashing down classes were underway. A picture from the accident site shows a massive hole in the building's roof.
В здании ИТМО на Ломоносова рухнула крыша https://t.co/55AFH8HJB8 pic.twitter.com/lU7cLixQC1

— Фонтанка. Новости (@fontanka_news) February 16, 2019
Some reports said renovation work was going on inside the university when the building partially collapsed. No casualties have been reported so far. Further details were awaited.