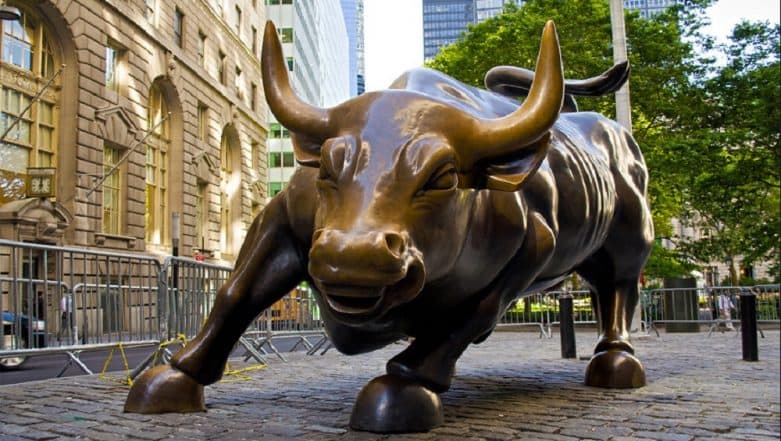 Stock markets in the U.S. fell more than three percent as re-assurances of a truce between the U.S. and China did not give industries much peace.
The Dow Jones Industrial Index dropped 799 points, or 3.1%, on Tuesday. At one point, the index was down 818 points. The S&P 500 declined 3.2%, while the Nasdaq tumbled 3.8%.
The massive selling erased nearly $800 billion from the S&P 500's market value, according to S&P Dow Jones Indices.
Stock markets had rallied on Monday after Trump tweeted: "Relations with China have taken a BIG leap forward!" But as details emerged with differing reports on Tuesday, Trump said, "President Xi and I want this deal to happen, and it probably will," Trump tweeted. "But if not remember... I am a Tariff Man." White House officials have been unable to confirm, for example, whether China has actually agreed to drop its 40% tariffs on US automobiles.
Tech stocks were one of the largest losers with Apple and Alphabet lost more than 4% apiece. Amazon and Netflix plunged more than 5%. Big losses for Boeing and Caterpillar, major exporters which would stand to lose much if trade tensions persist, weighed on the Dow.
Moody's Investors Service suggested in a report Tuesday that despite the latest U.S.-China talks, both countries remain far from resolving their dispute. "Narrow agreements and modest concessions in their ongoing trade dispute will not bridge the wide gulf in their respective economic, political and strategic interests," Moody's analysts wrote.
The trade dispute combined with probable increases to interest rates all contributed to the losses on the US stock market. John Williams, president of the Fed's New York regional bank said during a briefing with reporters, that, given his outlook for strong economic growth, he continues to "expect that further gradual increases in interest rates will best sponsor a sustained economic expansion."
Markets in Asia are expected to follow Wall Street's performance and suffer losses when trading begins on Wednesday.