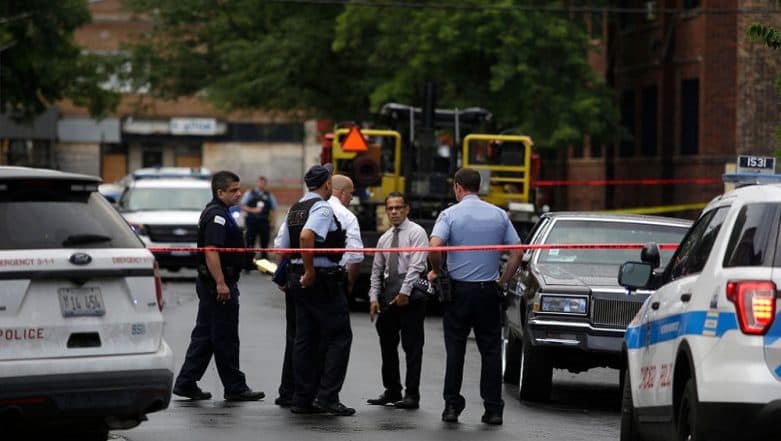 Virginia, June 1: At least 12 people were killed and several others were injured after a man opened fire indiscriminately in a Virginia Beach city building on Friday afternoon (local time). According to reports, the shooter was a disgruntled employee, a Virginia government source briefed on the investigation told media. As soon as the incident was reported, police swung to action. The shooter died after a gunfight with police. Virginia governor Ralph Northam described the incident as a "tragic day" for the city and the state.
Police said the suspect, a long-term and current Virginia Beach city employee, fired "indiscriminately" in a public utilities building. Giving details about the incident, Police Chief James Cervera said the shooting happened just after 4:00 pm (local time), when the gunman entered one of the buildings at the Virginia Beach municipal complex and immediately began to indiscriminately fire on all of the victims. Colorado Shooting: 2 Killed, 4 Injured as 22-Year-Old Student Open Fires in University Campus. 
Cervera told reporters that the gunman was a public utilities worker. According to a law enforcement official and a Virginia government source, the Virginia Beach shooting suspect is DeWayne Craddock. The 40-year-old, worked as a certified professional engineer for the city of Virginia Beach in the Public Utilities Department, reports stated.
Following the tragic incident, police chief James Cervera addressed the media. "We have 12 deceased victims there at the scene, six more victims transported to area hospitals," he said, adding that the condition of those wounded was not immediately available. According to reports, the municipal building where the shooting took place, is a city on the east coast of the US about 200 miles (320 kilometers) southeast of Washington, housed the city's public works and utilities offices.