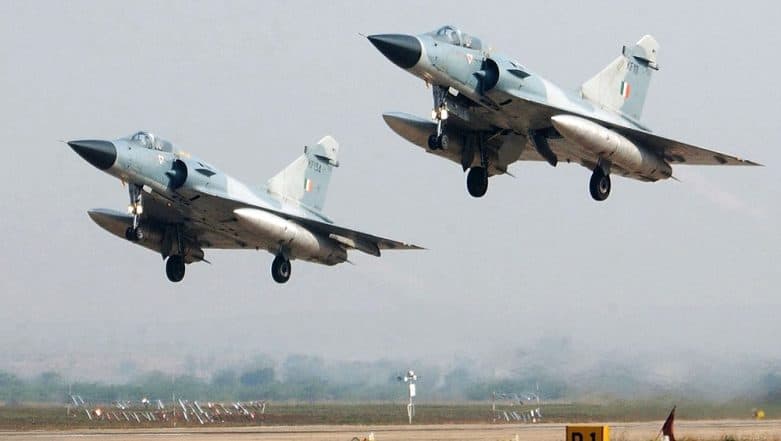 Toronto, February 27: A week after all the 15 members of the United Nations Security Council condemned the terrorist strike in Pulwama that claimed the lives of 44 Indian soldiers, member nations of the UN have come out in support of India's right to strike at terror hubs in Pakistan.
Let's first take a look at what the various countries have said post India's declaration of air strikes in Balakot, Pakistan.
Australia was one of the first countries to react. Australian Foreign Minister Marise Payne used strong words targeted at Islamabad saying, "Pakistan must take urgent action against terrorist groups in its territory, including JeM which claimed responsibility for 14 Feb bombing and LeT. It must do everything to implement its own proscription of JeM. It can't allow extremist groups to operate from its territory."
France, a permanent member of the UN Security Council was unequivocal in its support of India's actions. France said it stood by New Delhi in its fight against terror in "all its forms", and urged Pakistan to act against terror groups operating from its soil. "France recognises India's legitimacy to ensure its security against cross-border terrorism and asks Pakistan to put an end to the operations of terrorist groups established on its territory," the French government said in a statement.
The UK government through its Foreign and Commonwealth Office (FCO) said, "The Foreign Secretary (Jeremy Hunt) highlighted the U.K.'s concern about the threat to regional stability from terrorism. He encouraged Pakistan and India to improve cooperation and find diplomatic solutions that will create trust in the region."
Meanwhile, Pakistan's 'all-weather friend' China too did not come out in support of Pakistan and merely said, "India and Pakistan are both important countries in South Asia. A sound relationship and cooperation between the two serves the interests of both the countries and peace and stability in South Asia…Fighting terrorism is a global practice. It needs necessary international cooperation. India needs to create favourable condition internationally for the same."
Just hours before the Balakot strike, U.S.'s Ambassador to the UN Nikki Haley had strongly urged her government to restrict every aid to Pakistan unless it is proven that Islamabad is acting against terror groups operating from its soil.
These statements show that the tide has turned against Pakistan in the international arena as it has slowly but surely come to be identified with major terror actors in the region. From hosting Osama bin Laden in Abbottabad to being held responsible for the Mumbai 26/11 attacks which saw innocents belonging to 15 countries die in the attacks, it is now agreed in the international arena that Pakistan hosts anti-India terror groups on its soil.
Moreover, the scourge of terrorism has impacted countries across the West. In recent years, countries such as the U.S., France, Belgium and Germany have seen a series of terror attacks perpetrated by those claiming affiliation to the Islamic State and Al-Qaeda. These countries have witnessed firsthand the havoc and agony that even a single terrorist can cause in the country. France especially has seen multiple terror attacks over the last three years from the Charlie Hebdo shootings to the Paris 2015 attacks to the Nice vehicle attack.
Even as India has worked to increase its footprint in the international arena though soft and hard diplomatic overtures as well as creating valuable trade relationships, Pakistan has floundered and resorted to simply peddling the oft-repeated line on Kashmir. While Indians across the world are contributing to the economies of the various countries they are settled in, many Pakistanis are security concerns and are on the radar of various intelligence agencies for their extremist leanings.
These factors are now contributing towards a growing support for India in the international forum which has led to a country such as France backing India's right to carrying out a strike in Balakot to eliminate a verifiable threat to the country.