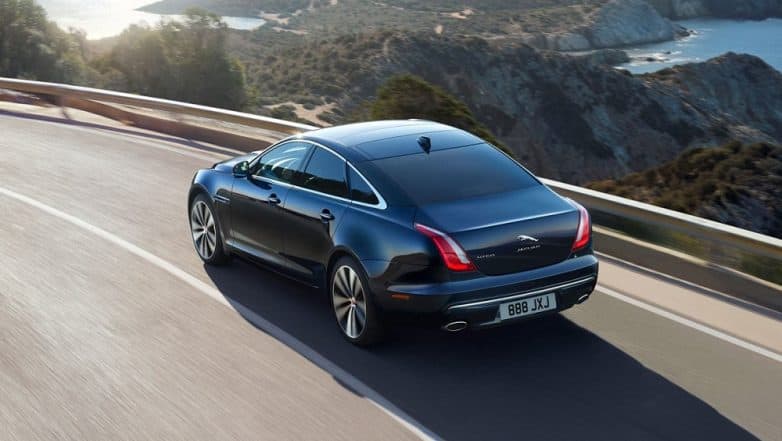 Jaguar Land Rover (JLR), Tata Motors owned luxury car maker announced last month that it will be collaborating with BMW for co-developing future electric powertrains. Moving forward, the car maker has officially announced that it is planning to build a huge range of electric as well as hybrid cars at its Castle Bromwich in UK. The car maker also confirmed that the all-electric XJ luxury sedan will be a part of the fleet that will be made at the UK plant. JLR India posts 83% rise in FY18 sales, lines up 10 new products for 2018-19.
Though the car maker didn't reveal other models that will be built at the plant, it is speculated that the Range Rover and Jaguar F-Type will be the next models to get electrification. The company promises that the new XJ will continue to carry predecessor's heritage which will bring together beautiful design, intelligent performance, and luxury.
Moreover, the all-electric XJ will be made by the same team of designers and product development specialists that played an important role in creating JLR's first electric car - I-Pace SUV. The all-electric XJ luxury sedan will employ company's next generation Modular Longitudinal Architecture (MLA).
Dr. Ralf Speth, CEO JLR stated that, "The future of mobility is electric and, as a visionary British company, we are committed to making our next generation of zero-emission vehicles in the UK. We are co-locating our electric-vehicle manufacture, electronic drive units and battery assembly to create a powerhouse of electrification in the Midlands."
He further continued, "Affordability will only be achieved if we make batteries here in the UK, close to vehicle production, to avoid the cost and safety risk of importing from abroad. The UK has the raw materials, scientific research in our universities and an existing supplier base to put the UK at the leading edge of mobility and job creation."