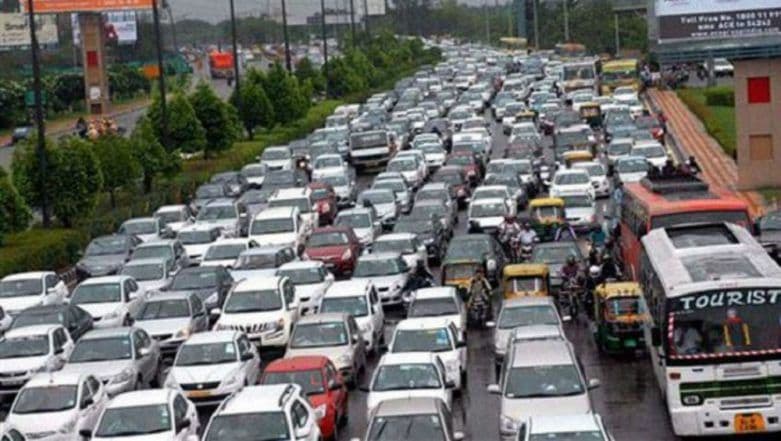 New Delhi, Aug 30: Following a Supreme Court order, the Insurance Regulatory and Development Authority of India (IRDAI) has made obtaining long-term third-party insurance policy mandatory for buying a car or two-wheeler. Due to this, purchase of car and bike will become expensive from September 1. As per the Motor Vehicles Act, third-party insurance is mandatory.
The three-year third-party insurance will additionally cost Rs 5,286 for cars with engine capacity of less than 1,000 cc, Rs 9,534 (1,000 – 1,500 cc) and Rs 24,305 for cars with engine capacity of 1,500 cc and more. In case of two-wheelers, the five-year-third party insurance will cost Rs 1,045 for vehicles with engine capacity below 75 cc, Rs 3,285 (75-150 cc), Rs 5,453 (150-350 cc) and Rs 13,034 (exceeding 350 cc). Uber Air Mobility Concept Announced; India Among 5 Countries Shortlisted for Flying Cabs.
The Supreme Court had ordered all general insurance companies to issue a three-year third party insurance cover for new cars and five-year third party (TP) insurance cover for new two-wheelers as a separate product or as part of a comprehensive insurance product. The apex court directed the IRDAI to implement the decision on policies sold from September 1, 2018. Driving Licences for Students to Be Issued from Colleges and Educational Institutes in Delhi.
According to the circular issued by the IRDAI, general insurers should offer only three-year Motor Third Party Insurance covers for new cars and five-year motor third party insurance policies for new two-wheelers. Currently, in the motor segment, there are two types of policies — stand-alone Motor Third Party policy and Motor Package Insurance policy for 2-wheelers and private cars.
The IRDAI further said that after the introduction of long-term Motor TP arty Insurance, an insured should be given two options — Long-term package cover offering both Motor TP insurance and own Damage insurance for three years or five years as the case may be or a bundled cover with a 3/5 year term for the TP component and a one-year term for the own damage. (With agency inputs)