Kissing is an eyebrow-raising act in our country. And when it is between same-sex individuals, all hell breaks loose. A couple of days ago, reality television show Bigg Boss 2 Tamil (Bigg Boss format is infamous for its scandalous content) episode showed two of its female contestants, Janani Iyer and Aishwarya Dutta lock lips or at least appeared to on the small screen during a given task. Now, their kiss on lips moment has stirred a controversy with netizens trolling the two girls.
In India, where homosexuality is mostly a taboo subject, and an archaic law of Section 377 criminalises homosexual sexual activities, should it really be surprising to see trolls attack Janani and Aishwarya who purportedly did it for a task? But kudos to the channel for not editing the scene out (yes, they were doing for TRPs), but in the process, they have normalised the situation and not hide it.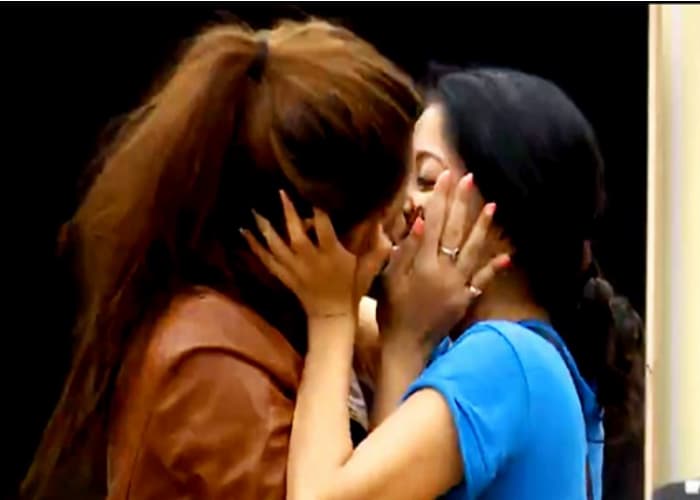 Seeing Bigg Boss' Janani Iyer and Aishwarya Dutta share a lip-lock, we have noticed that there has been a rise, if not substantial, but some ground has been covered in the representation of the lesbian relationship. Here's a look at movies, television shows and web series that have touched upon the taboo topic doing their bit in breaking stereotypes.
1. Leena Jumani and Priyal Gor in Maaya 2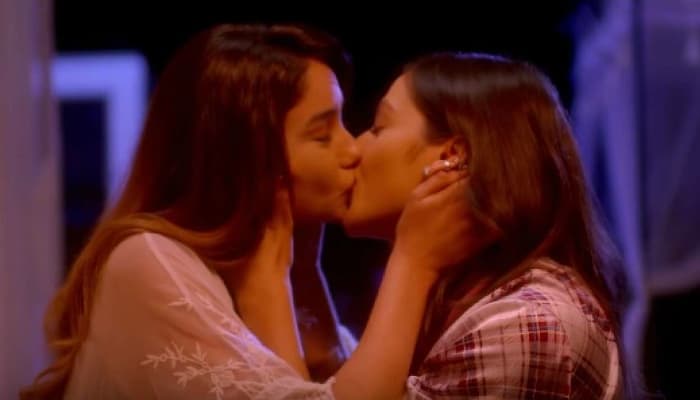 A few weeks ago, teaser-trailer of Krishna Bhatt-directed web-series Maaya 2 dropped, and it became a hot topic of discussion on the social media – owing to the hot kissing scene between leading ladies, Leena Jumani and Priyal Gor. Maaya 2 is a sequel of Vikram Bhatt's Maaya that had Shama Sikander exploring the BDSM world, and in Maaya 2, Priyal and Leena play a same-sex couple who are facing the ordeals faced by LGBTQ community. The two actresses were seen locking lips in the pool, which unarguably was beautifully shot.
2. Sunny Leone and Sandhya Mridul in Ragini MMS 2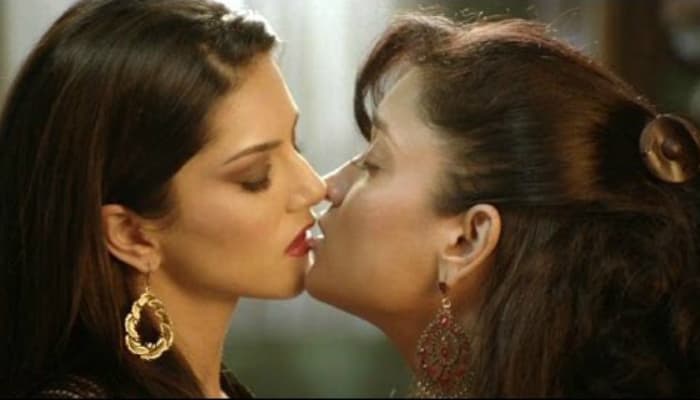 Adult star turned actress, Sunny Leone gave a hit in mainstream movies with Ragini MMS 2, exploring the theme of erotic-horror. While the movie was peppered with Sunny in kissing, making out and other raunchy acts, what left the audiences surprised was the passionate kiss between Sunny Leone and Sandhya Mridul during a 'Truth or Dare' game. Pretty bold, we must say.
3. Madhura Naik and Asma Badar in MTV Big F 'I Kissed a Girl'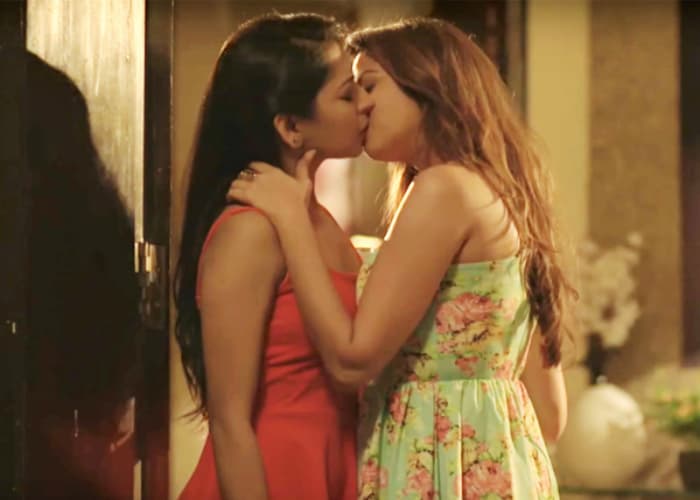 It is dubbed as the first show on Indian television to depict a lesbian relationship. In 2015, MTV Big F aired an episode titled 'I kissed a girl' with Asma Badar playing the role of a budding fashion designer, Sharmistha. The story is about this girl, who is confused about her likes, wants, desires and when she finally meets Madhurima, played by Madhura Naik, she truly understands and accepts that she loves women and not men. Despite lazy writing and clichés, it was not a bad attempt by the makers.
Tell us if you these portrayals will lead to open discussions or will worsen the situation of LGBTQ community. If not for these representations, what do you really think will work in favour of those individuals who cannot freely express themselves as it amounts to be seen as a criminal.