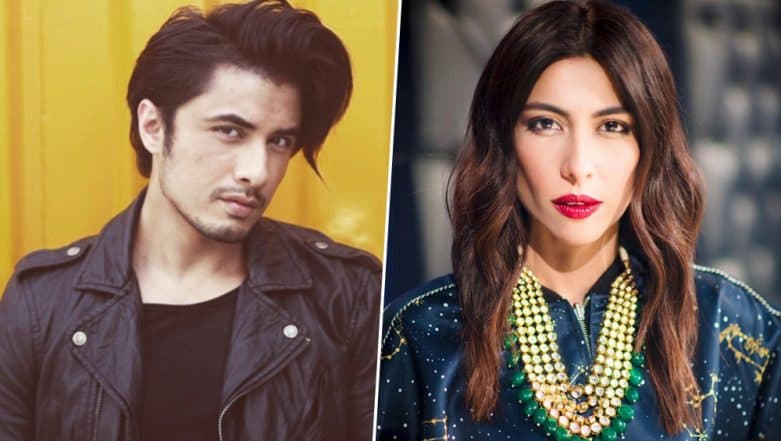 In April 2018, the Pakistani actress-singer Meesha Shafi filed sexual harassment case against singer-actor Ali Zafar. Meesha had posted a tweet that read, "Ali is someone I have known for many years and someone I have shared a stage with. I feel betrayed by his behavior and his attitude and I know that I am not alone." Ali's industry friends stood by him and stated that the allegations made by Meesha was baseless. The singer-actor states that Meesha ruined his career and this viral video shows how Ali breaks down on national television. Meesha Shafi Strikes Again, Files Response to Ali Zafar's Defamation Notice.
During a live interview with Geo News for the show Naya Pakistan, Ali Zafar stated how his personal and professional life was ruined after Meesha Shafi accused him of sexual harassment which was not at all true. He also revealed all Meesha tagged all the companies with whom he was working. Ali said on the show, "All of us have been quietly suffering for so long. Not just me, but my family - my kids and my wife too. I haven't said a single word in the last one year as I had decided to take action legally through court's procedures. But they have been making fake accounts and tagging everyone who tries to hire me in tweets against me in order to ruin my career." Ali Zafar Files Defamation Suit of Rs 1 Billion Against Meesha Shafi Who Accused Him of Sexual Harassment.
Watch Ali Zafar talking about the case:
Ali Zafar breaks down in tears over sexual harassment allegations #ShareToAware pic.twitter.com/C98pD2HO1a

— Share To Aware (@ShareToAware) April 28, 2019
Last year, Ali Zafar had also filed a defamation suit against Meesha Shafi in which he had claimed Rs. 1 billion for the damages caused. It was filed under Defamation Ordinance 2002 in which he clearly stated that false allegations were made against him by Meesha. Stay tuned for further updates.