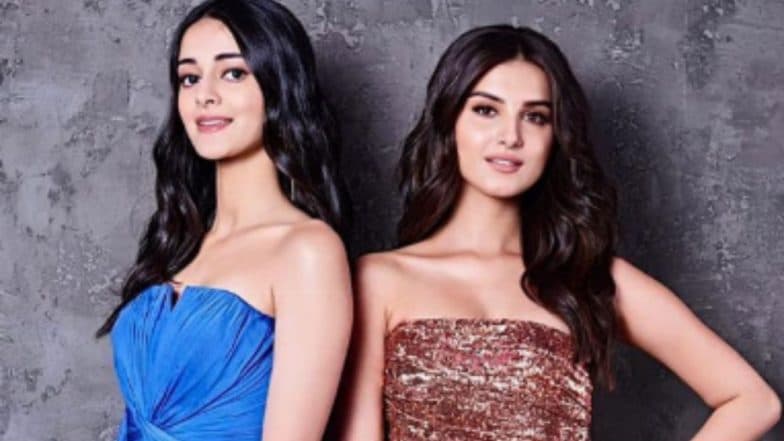 Tara Sutaria and Ananya Panday have painted a very rosy picture for the world and it might even be true in their case. They're both newbies and what better a way than that to connect with each other as friends. Several times on social media, Tara and Ananya have showed the world how great friends they are. Be it shooting together in the snow- clad mountains for their debut film or wishing each other well on birthdays, the ladies have always been very fond of each other and proved it on social media too. But guess what? On Koffee With Karan 6, Tara told Karan that the "other girls" don't seem to like her too much. Now why would she say that if she has a BFF like Ananya alongside her? Koffee With Karan 6: Student of The Year 2 Trio Tiger Shroff, Ananya Panday and Tara Sutaria Up Next on Karan Johar's Chat Show. 
Tara, Ananya and Tiger Shroff will be coming together on KWK 6 next week and if the preview is anything to go by, it's going to be a rather interesting watch! On the show, when Karan mentioned about these "other girls", Tara didn't see that coming! And neither did Ananya. "I didn't say that," says Tara immediately to cover up and that's when Tiger jumps in the conversation saying, "Can we just start with, do you guys like each other?" Whoa! Now that's something... We mean who would've thought that these girls wouldn't be too fond of each other unless they let the the world see that? Koffee With Karan 6: Tara Sutaria Hints At Having a Crush on Sidharth Malhotra Amidst Dating Rumours.
Or maybe Tiger was just kidding, pulling their leg. But that's not how it looks in this sneak peek video. Anway, let's hope for the episode to air next week so the truth is out!